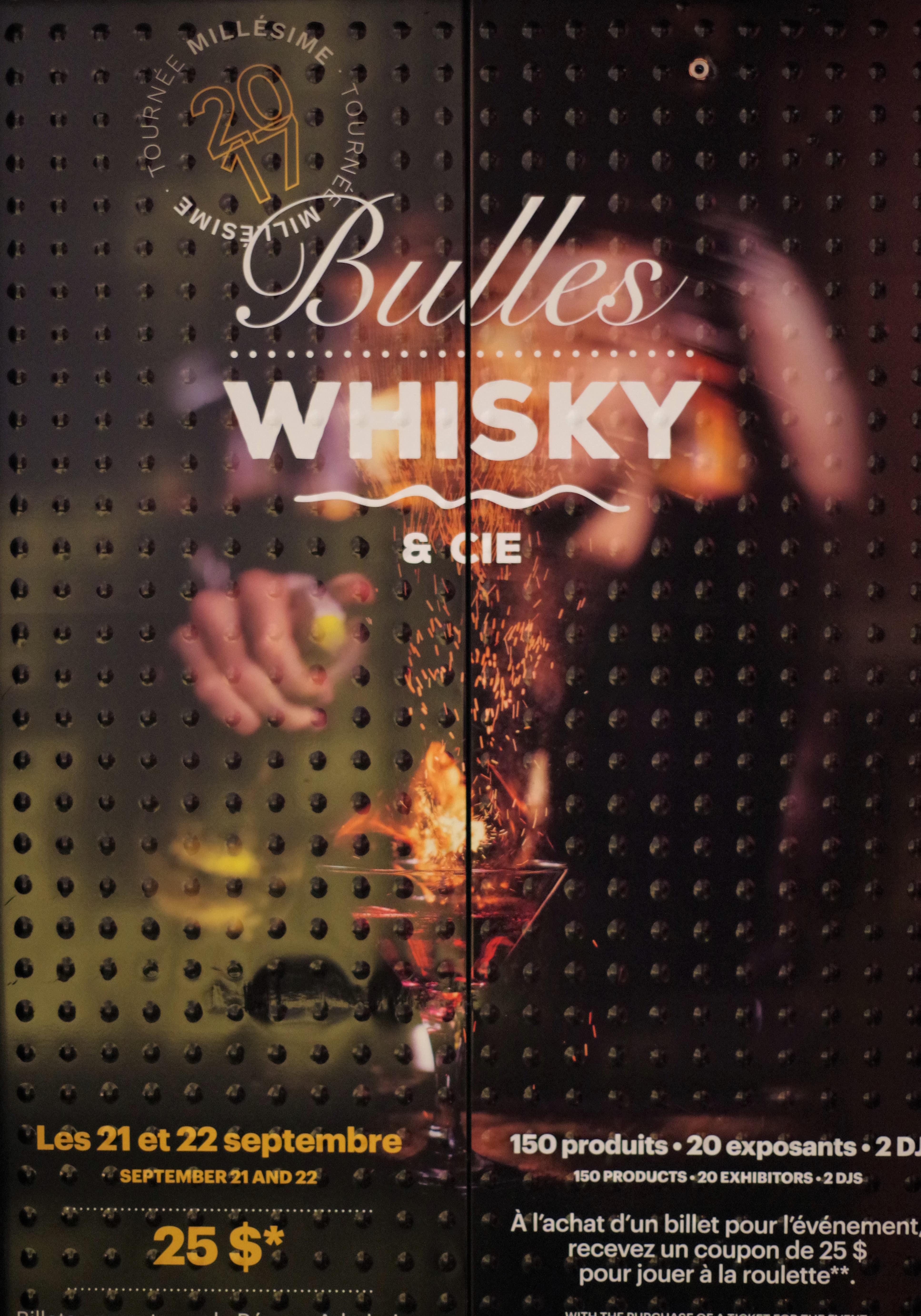 Yesterday was the first evening of this year's Bulles & Whisky event at Montreal's Casino. I have to admit Whiskies, spirits and some sparkling would be a more appropriate name. Nonetheless, it was a festive evening with some nice, findings overall. With Djs, food, drinks and that awful red lighting that ruins every picture but makes up an ambiance, there's truly a Party vibe. Just enjoy, discover and maybe even try the Roulette, if you want.
Hier a eu lieu le premier soir de l'événement Bulles & Whisky de cette année au Casino de Montréal. Je dois admettre que Whisky, spiritueux et quelques bulles seraient un nom plus approprié. Néanmoins, c'était une soirée festive avec de belles découvertes. Avec des Djs, la nourriture, les boissons et cet horrible éclairage rouge qui ruine toutes les photos, mais qui crée une ambiance, il y a vraiment une atmosphère de fête. Juste à profiter, découvrir et peut-être essayer la Roulette, si vous voulez.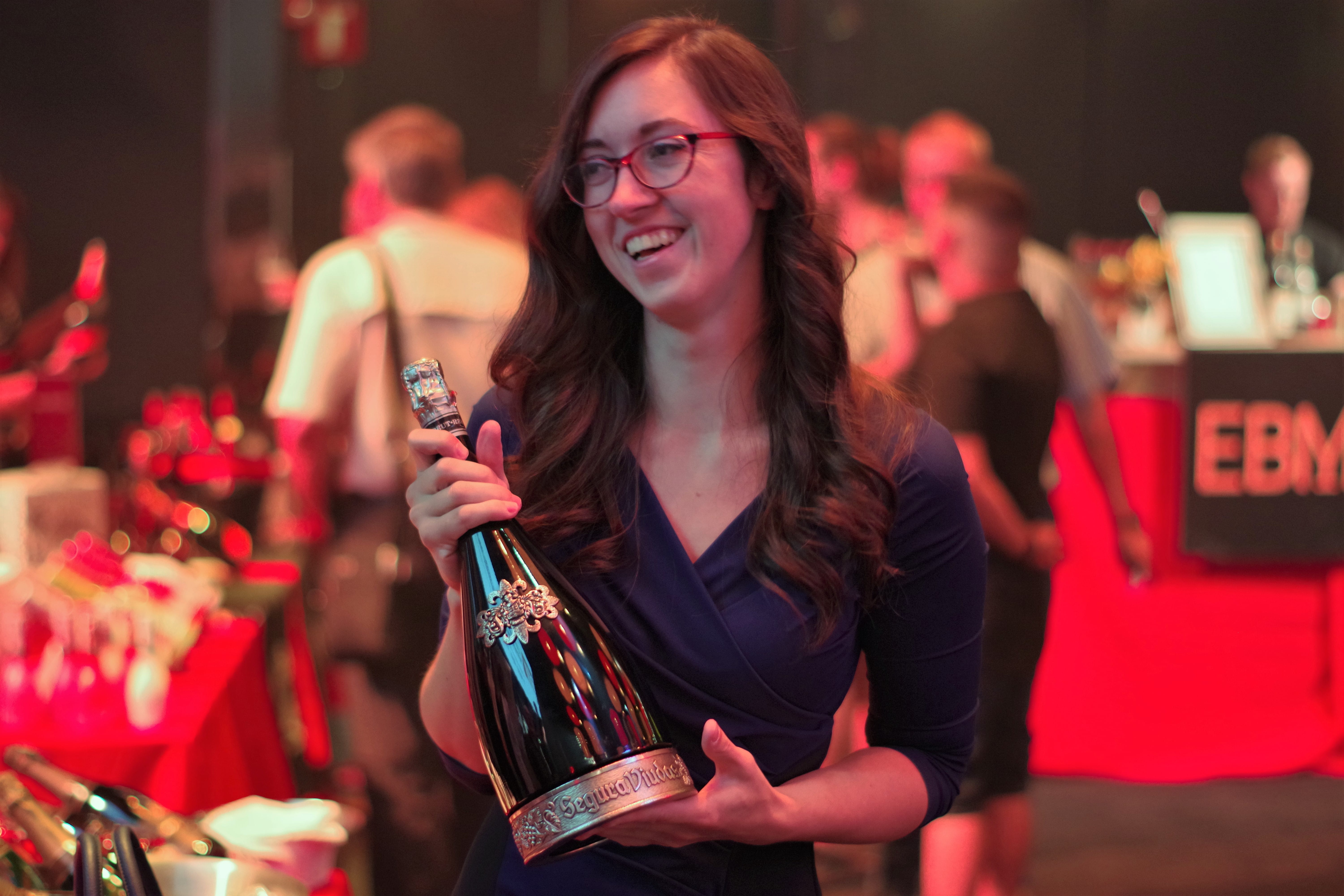 TOP PICKS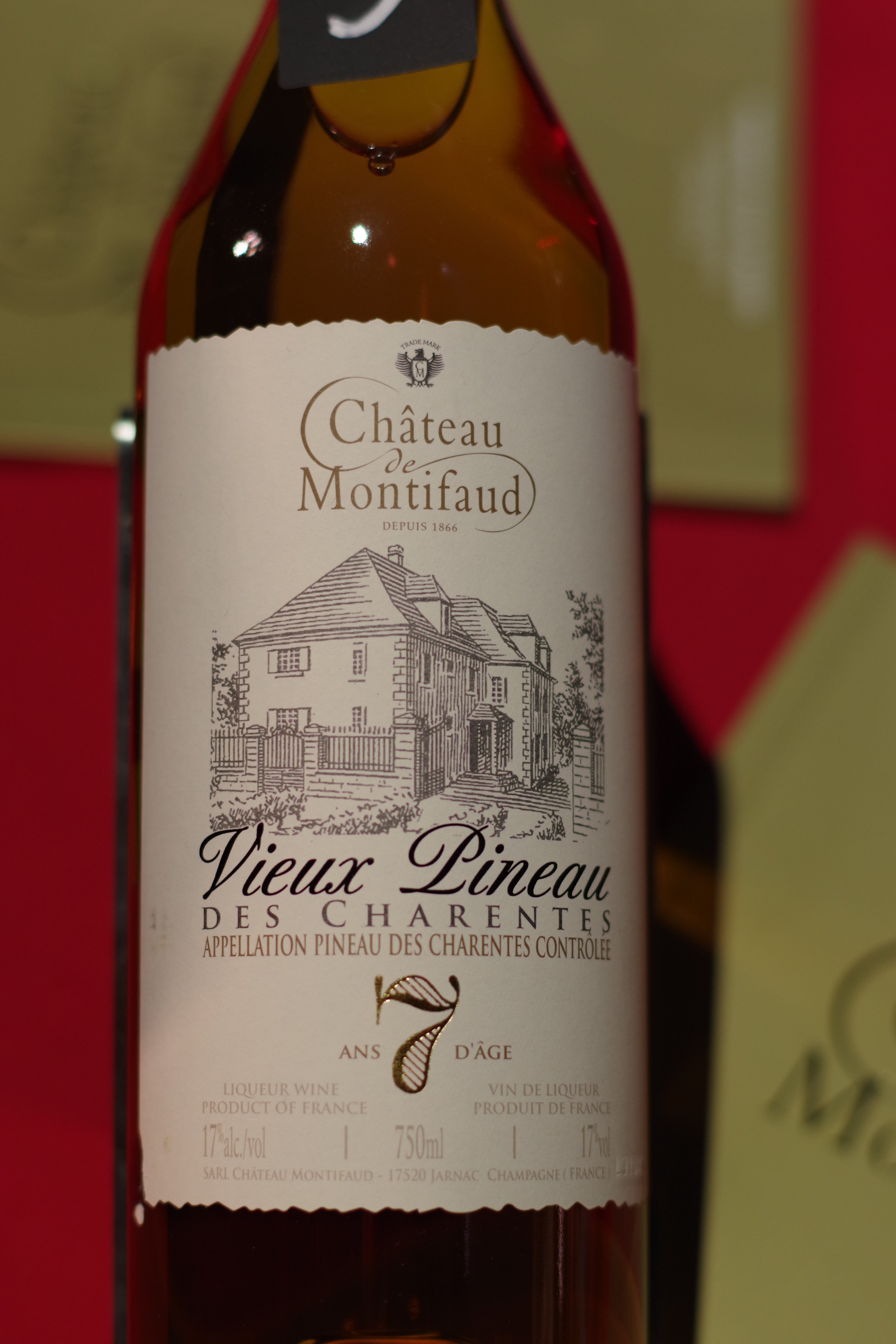 Château de Montifaud, Vieux Pineau des Charentes.
Not bubbles, not even whisky, but highly pleasurable. This Pineau des Charentes is soft and very elegant with hint of hazelnuts on finale to end things well.
Segura Viudas
For those of you who don't know this cava yet, it's the simpliest well-made affordable bubble. Also, the Gran Cuvée Reserva and Reserva Heredad are coming back on our shelves soon!
Macallan Rare Cask
The Macallan Rare Cask single malt Scotch whisky comprised of whiskies drawn from 16 different Sherry cask styles, carefully chosen by Macallan's Master Whisky Maker Bob Dalgarno.