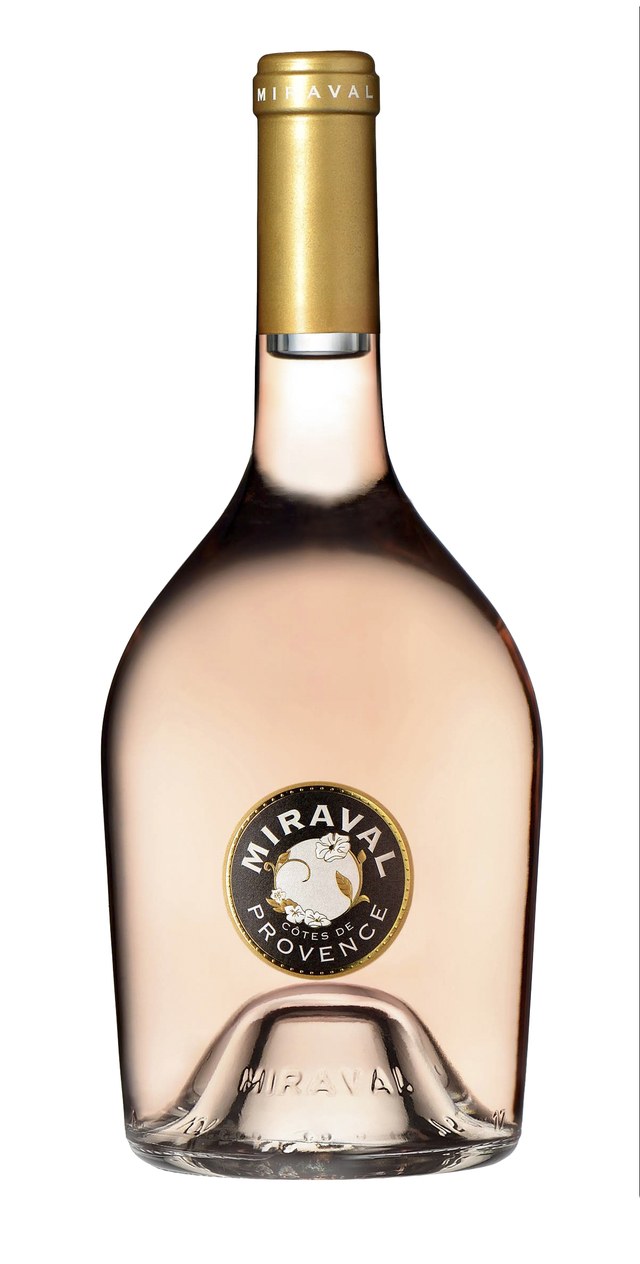 What does Antonio Banderas, Fergie, ACDC, Wayne Gretzky, Drew Barrymore, Jeff Gordon, Sting, Mario Batali, Francis Ford Coppola, Brad Pitt and Angelina Jolie have in common? And what does it have to do with wine? Well they all started like many more celebrities the new popular trend of having your own vineyard. It's trendy, exclusive and it feels like everyone wants one.
From actors to singers, from rappers to country players, any kind of sports people or any personalities, the quantity of endorsed vineyards is ever so growing. What's interesting for any wine lovers about this is they are often a hit or miss. Like a very big fail or impressive, nothing in between. There are some of them we never even heard of and others that have huge marketing campaigns. I've prepared a little list, not extensive in any way, there's too many. Can you name More?
50 Cent
Effen


AC/DC
Tequila Thunderstruck
Adam Levine & Sammy Hagar, (maroon 5)
Santo Mezquila
Antonio Banderas
Anta Bandera
Bethenny Frankel
Skinnygirl
Bill Murray and Mikhail Baryshnikov
Slovenia Vodka
Billy Gibbons
Pura Vida
Birdman
Grand Touring Vodka
Blake Shelton
Smithworks
Brad Pitt & Angelina Jolie
Chateau Miraval
Brett Ratner
The Hilhaven Lodge Whiskey
Bruce Willis
Sobieski
Cam'ron
Sizzurp
Carlos Santana
DVX
Cee Lo Green
Ty Ku Sake
Channing Tatum
Born and Bred Vodka
Dame Dash
Armadale Vodka
Dan Aykroyd
Crystal Head
Danny DeVito
Danny DeVito's Limoncello
Darius Rucker
Backstage Southern Whiskey
Dave Matthews
Dreaming Tree Winery
David Beckham
Haig Club
Dennis Rodman
Dennis Rodman the Original Bad Ass Premium Vodka
Diddy
Ciroc
DeLeon Tequila
DJ Khaled
D'Ussé Cognac
Drake
Virginia black Bourbon
Drew Barrymore
Carmel Road
E-40
Earl Stevens Selects
Fabolous
Floh Vodka
Fergie
Ferguson Crest
Francis Ford Coppola
Francis Ford Coppola Winery
George Clooney
Casamigos Tequila
George Strait
Código 1530
Gérard Depardieu
Chateau de Tigne
Guy Fieri
Hunt & Ryde Winery
Hanson Brothers
MMMHops
Jacques Parizeau
Coteau de l'Élisette
Jay Z
Armand de Brignac
D'Usse
Jeezy
Avion Tequila
Project Gold Bottles
Jermaine Dupri
3 Vodka
Joe Montana
Aviation American Gin
John Legend
LVE – Legend Vineyard Exclusive
John Paul DeJoria
Patron Tequila
Justin Timberlake
Sauza 901
Kenny Chesney
Blue Chair Bay Premium Rum
Lil Flip
Lucky Nites Golden Liqueur
Lil Jon
Little Jonathan Winery
Crunk Juice
Lil Kim
Three Olives Vodka
Ludacris
Conjure Cognac
Madonna
Ciccone Vineyard and Winery
Marilyn Manson
Mansinthe
Matthew MCConaughey
Wild Turkey Bourbon
NAS
Hennessy
Nicki Minaj
Myx Moscato
Olivia Newton-John
Koala Blue Wines
Pharrell
Qream
Pitbull + Fergie
Voli Vodka
Rick Ross
Belaire Rose
Ryan Seacrest
Casa Dragones
Sammy Hagar
Sammy's Beach Bar Rum
Cabo Wabo Tequila
Sir Cliff Richard
Adega do Cantor
Snoop Dogg
Blast Colt 45
Landy Cognac
St. Ides
The Grateful Dead
Dogfish Head's American Beauty
Tom Green
The Tom Green Beer
Train
Save Me, San Francisco Wine Co.
Wayne Gretzky
No. 99 Estates Winery
Willie Nelson
Old Whiskey River Bourbon
Yao Ming
Yao Family Wines
Qu'est-ce qu'Antonio Banderas, Fergie, ACDC, Wayne Gretzky, Drew Barrymore, Jeff Gordon, Sting, Mario Batali, Francis Ford Coppola, Brad Pitt et Angelina Jolie ont en commun? Et qu'est-ce que cela a à voir avec le vin? Eh bien, ils ont tous commencé comme beaucoup d'autres la nouvelle tendance populaire d'avoir son propre vignoble ou d'endosser un vin ou spiritueux. C'est à la mode, exclusif et tout le monde en rêve.
Des acteurs, des chanteurs, des rappeurs, des chanteurs country, des sportifs ou des personnalités, la quantité de vignobles endossés est de plus en plus grande. Ce qui est intéressant pour tous les amateurs de vin à ce sujet, c'est qu'ils sont souvent aléatoirement bon ou mauvais. Soit un grand échec ou impressionnant, rien entre les deux. Il y en a certains dont nous n'avons jamais entendu parler et d'autres qui ont d'énormes campagnes de marketing. J'ai préparé une petite liste, pas exhaustive en aucun cas, il y en a trop. Pouvez-vous en nommer plus?