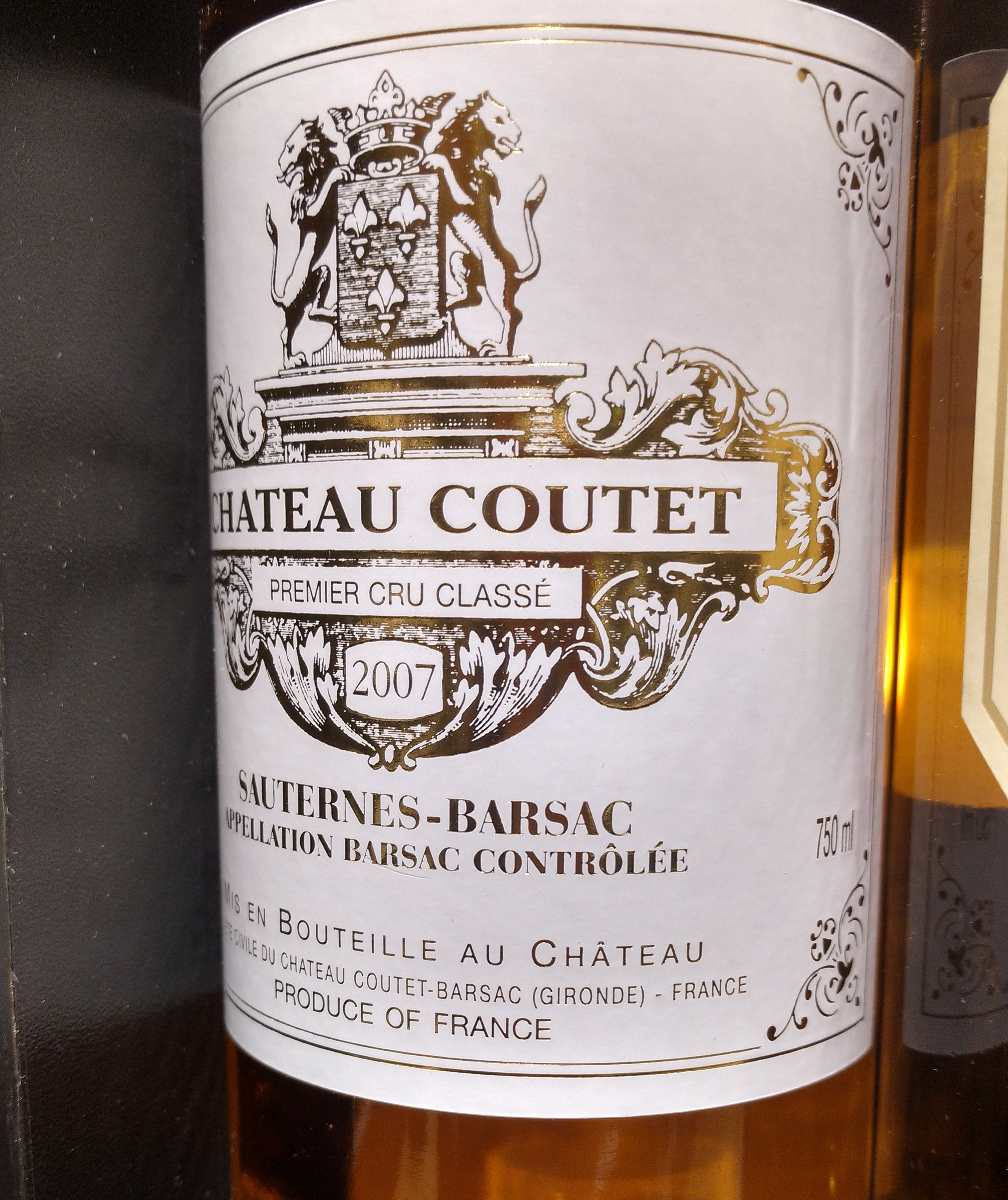 The estate takes its name from the Gascon word for knife, dates all the way back to the 13th century when the English fortress was first built with a square tower which is typical of the military structures of the time. It only became a wine estate in 1643. Previously owned by the Lur-Saluces family, it housed the stables of the Château d'Yquem, Transformed today into cellars. Château Coutet is one of the largest Barsac properties and has been owned by the Baly family since 1977. It was purchased from the Rolland family, the previous owners.
Le domaine tirant son nom du mot gascon pour désigner un couteau, date du 13ème siècle, lorsque la forteresse anglaise a été construite avec une tour carrée typique des structures militaires de l'époque. Il est devenu un domaine viticole en 1643. Appartenant auparavant à la famille Lur-Saluces, il abritait les écuries du Château d'Yquem, transformé aujourd'hui en caves. Château Coutet est l'une des plus grandes propriétés de Barsac et appartient à la famille Baly depuis 1977. Il a été acheté auprès de la famille Rolland, les propriétaires précédents.
CELLARS
The 110 meter cellars of Chateau Coutet are the longest in the entire appellation. It's one of the most interesting cellars to visit in the Sauternes/ Barsac appellation.
Les caves de 110 mètres de Château Coutet sont les plus longues de toute l'appellation. C'est l'une des caves les plus intéressantes à visiter dans l'appellation Sauternes et Barsac.