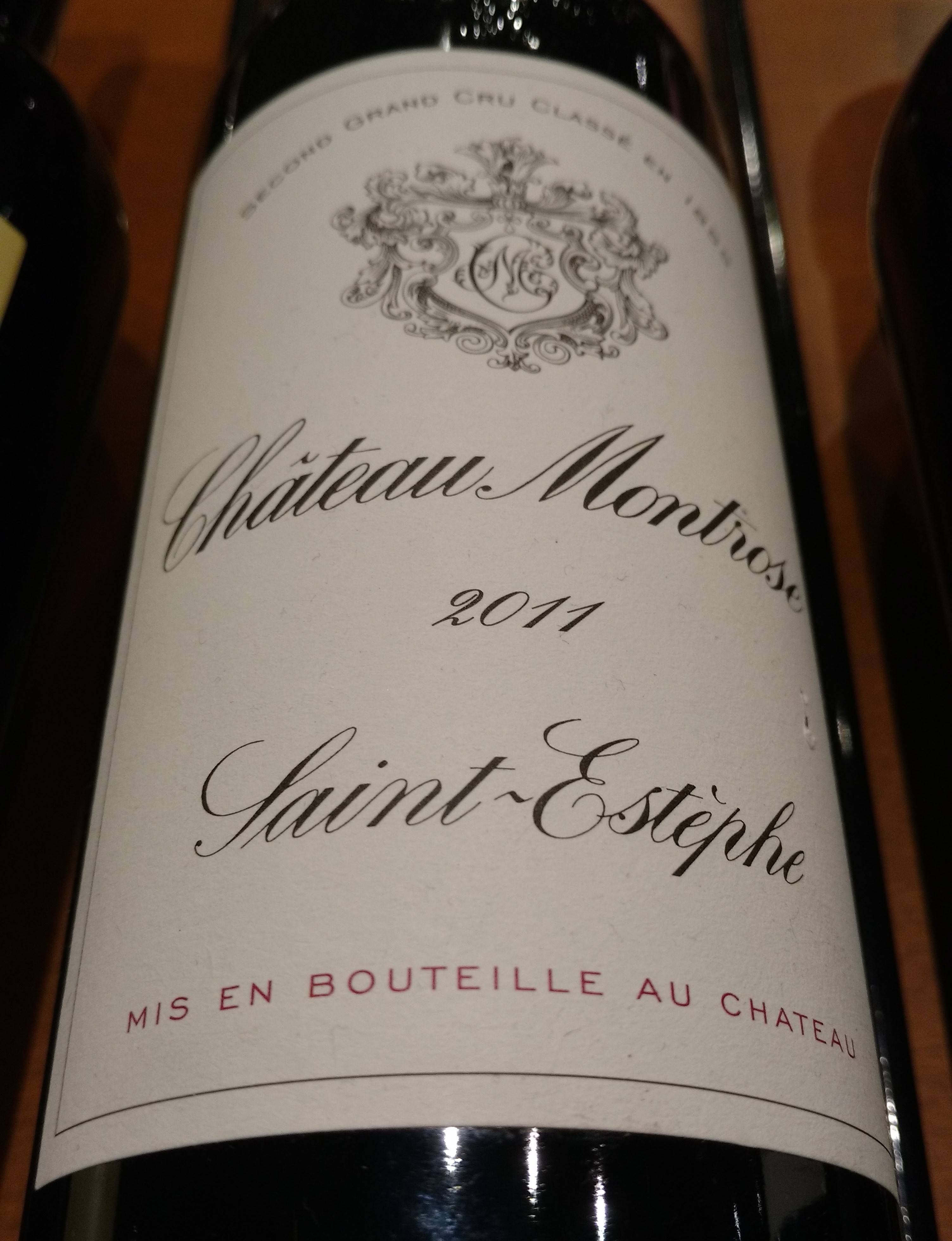 On the small slope overlooking the Gironde, there once was a field of beautiful pink heather flower. It is the reason that Étienne-Théodore Dumoulin called this land "Montrose" when he purchased it in 1778. In fact, way before wine was produced at the estate, it was a hunting area. Under the ownership of the Dumoulin Family, who also owned Calon-Ségur at the time, the vines were planted and the Castle was built.
In 1896, the next major chapter in the history of Chateau Montrose took place when the estate became property of the Charmoule family. Along with Cos d'estournel and pomys, the estate remained in this family for three generations, through an economic crisis and two world wars, until sold to the Bouygues Brothers, Thomas and Martin. A man of his word, it was at a dinner party that Martin Bouygues encountered his first bottle of 1989 Montrose. He loved the wine so much he vowed to buy the estate if it ever came up for sale. It did, and he did.
Sur la petite pente dominant la Gironde, il y avait autrefois un champ de belle fleur de bruyère rose. C'est la raison pour laquelle Étienne-Théodore Dumoulin appela cette terre «Montrose» quand il l'acheta en 1778. En fait, bien avant la production du vin dans la propriété, c'était une zone de chasse. Sous la propriété de la famille Dumoulin, qui possédait également Calon-Ségur à l'époque, les vignes ont été plantées et le château a été construit.
En 1896, le prochain chapitre important de l'histoire du Château Montrose a eu lieu lorsque la propriété est devenue propriété de la famille Charmoule. Avec Cos d'Estournel et Pomys, le domaine est resté dans cette famille pendant trois générations, à travers une crise économique et deux guerres mondiales, jusqu'à la vente aux Bouygues Brothers, Thomas et Martin. Un homme de parole, c'est lors d'un dîner que Martin Bouygues a gouté sa première bouteille de  Montrose 1989. Il a tant aimé le vin qu'il a juré d'acheter le domaine si jamais il tombait en vente. Il l'a fait.
NICE VIEW
Montrose is one of the rare vineyards with a perfect slope overlooking the river. It gives an amazing view as well as good drainage. Between the river and the nicely renovated estate with perfectly lined Barriques in the tidy cellars, this second growth is quite a place to see.
Montrose est l'un des rares vignobles avec une pente parfaite surplombant la rivière. Il donne une vue étonnante ainsi qu'un bon drainage. Entre la rivière et le domaine joliment rénové avec des barriques parfaitement alignées dans les caves bien rangées, ce deuxième cru classé est magnifique.
$ STORY
Montrose is owned by the billionaire Bouygues brothers, Martin and Olivier. Ranked 35th on the French rich list compiled by French business magazine Challenges, they are renowned for their property and telecoms dealings. The have so far invested 55 million euros in upgrading the property.
HISTOIRE DE $
Montrose est la propriété des milliardaires Bouygues, Martin et Olivier. Classé 35e sur la liste française des richesses les plus élevées compilée par le magazine français Challenges, ils sont réputés pour leurs transactions immobilières et télécoms. A ce jour, ils ont investi 55 millions d'euros dans l'amélioration de la propriété.