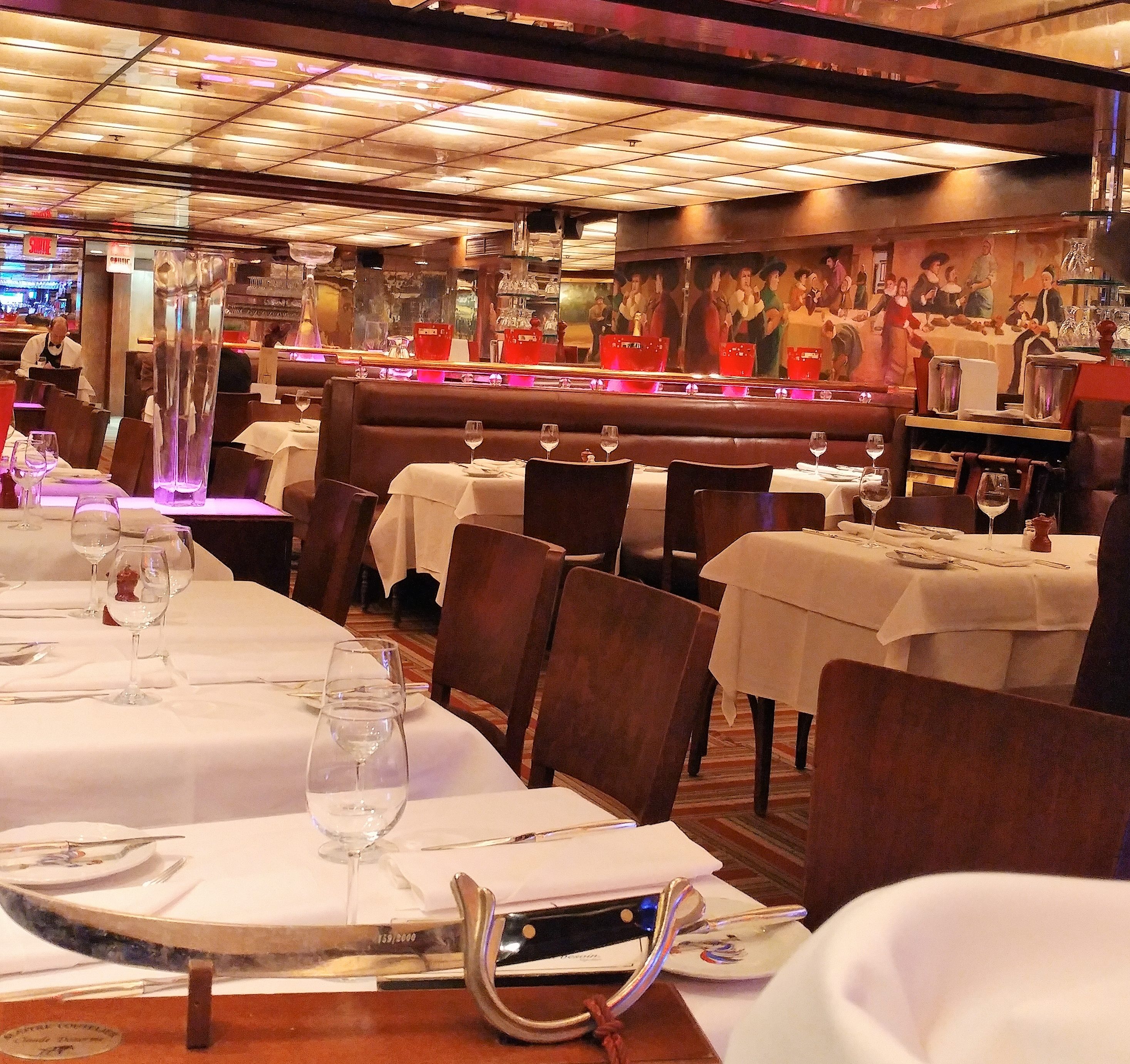 I had a very lovely lunch at this restaurant. Did you know it was the first the serve draft beer back in 1982?
The owner Monsieur Alain welcomed us at our arrival and he was extremely friendly and helpful. In fact, all the staff was. There seemed to be a lot of regulars which is always a good sign. I guessed this happens when the owner is there for more than 40 years.
The décor: It's a french brasserie and does look like any one in Paris. Even the chairs in the front section are the exact same rattan-like you'd find on a French terrace. Extremely traditional and kitsch, in a comfortable way. The attention to detail is put on what matters. Tablecloth are impeccable, glassware is top quality especially for champagne, silver cutlery. The owner told us there would be some renovation soon to freshen up the place.
Food: Simple but very pleasant. I started with a duck and foie gras terrine with lentils. It was tasty and soft. My friend had the fish quenelle. It was even more flavorsome. For the main course I took the duck confit. Obviously! (I'm in love with duck) it was very classic but well prepared. The salad missed vinaigrette but the potatoes were crispy and good. My friend took the fish of the day, a bar filet. It was simply put in the plate, without any side dish. Even by itself, it was the best dish of the whole meal. Tasty, fresh, and just lovely.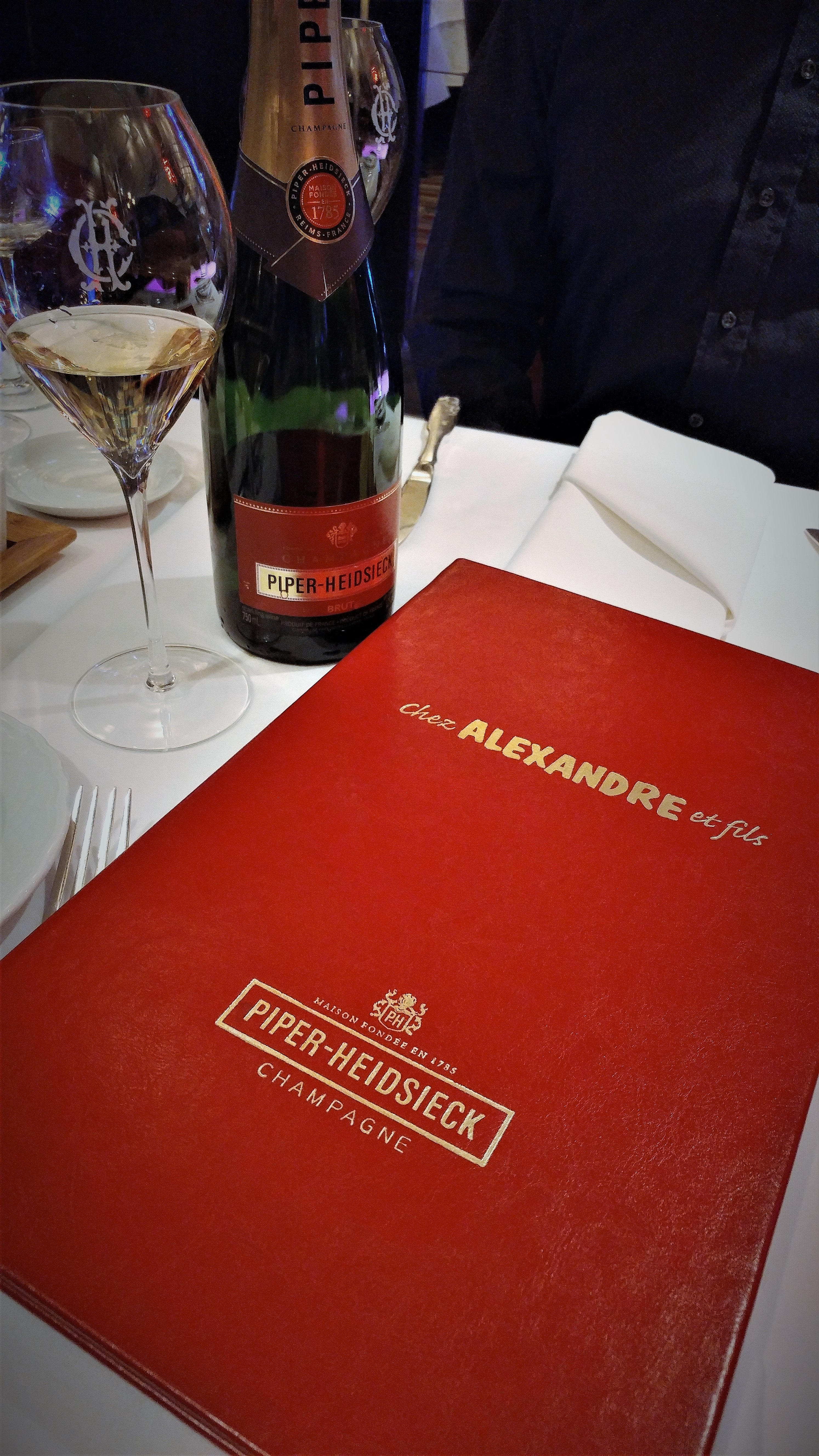 Wine: We were told Alexandre is the place to drink Champagne. And so we did. We had a piper-Heidseick by the glass and then a bottle of Charles Heidseick. They have an agreement with this champagne so they put it forward even if they have great other choices. It is an underrated champagne which a always enjoy a lot. The prices were very reasonable. They don't have a sommelier on site but the wine card was built up by Jessica Harnois, herself.
Other little detail, they have Badoit for sparkling water instead of the usual Eska. I like it better, but that's some personal choice.
Overall, I'd say it's an old-fashioned place with a lot of history and stories. It has a lot to say and offer.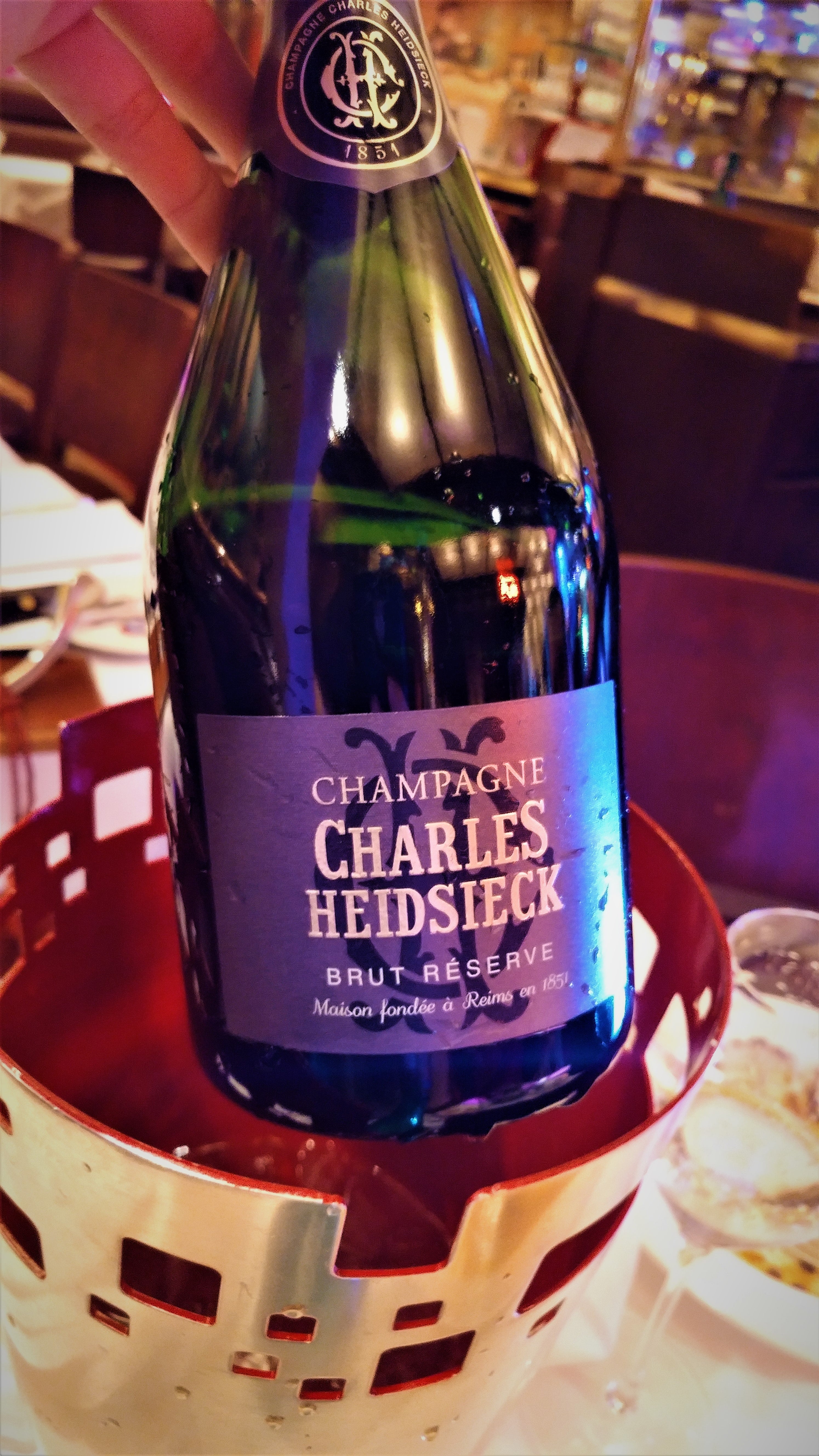 J'ai passé un très bon moment dans ce restaurant. Saviez-vous que ce fut les premiers à servir de la bière en fût en 1982?
Le propriétaire Monsieur Alain nous a accueillis à notre arrivée et il était extrêmement sympathique et serviable. En fait, tout le personnel l'était. Il semblait y avoir beaucoup d'habitués, ce qui est toujours un bon signe. J'ai deviné que cela arrive quand le propriétaire est là pour plus de 40 ans.
Le décor: C'est une brasserie française et ressemble à n'importe qu'elle brasserie typique de Paris. Même les chaises dans la section avant sont exactement le même en rotin que vous trouveriez sur une terrasse française. Extrêmement traditionnel et kitsch, d'une manière confortable. L'attention aux détails est mis sur ce qui compte. La nappe est impeccable, la verrerie est de qualité supérieure surtout pour le champagne, les couverts en argent. Le propriétaire nous a dit qu'il y aurait des travaux de rénovation bientôt pour rafraîchir l'endroit.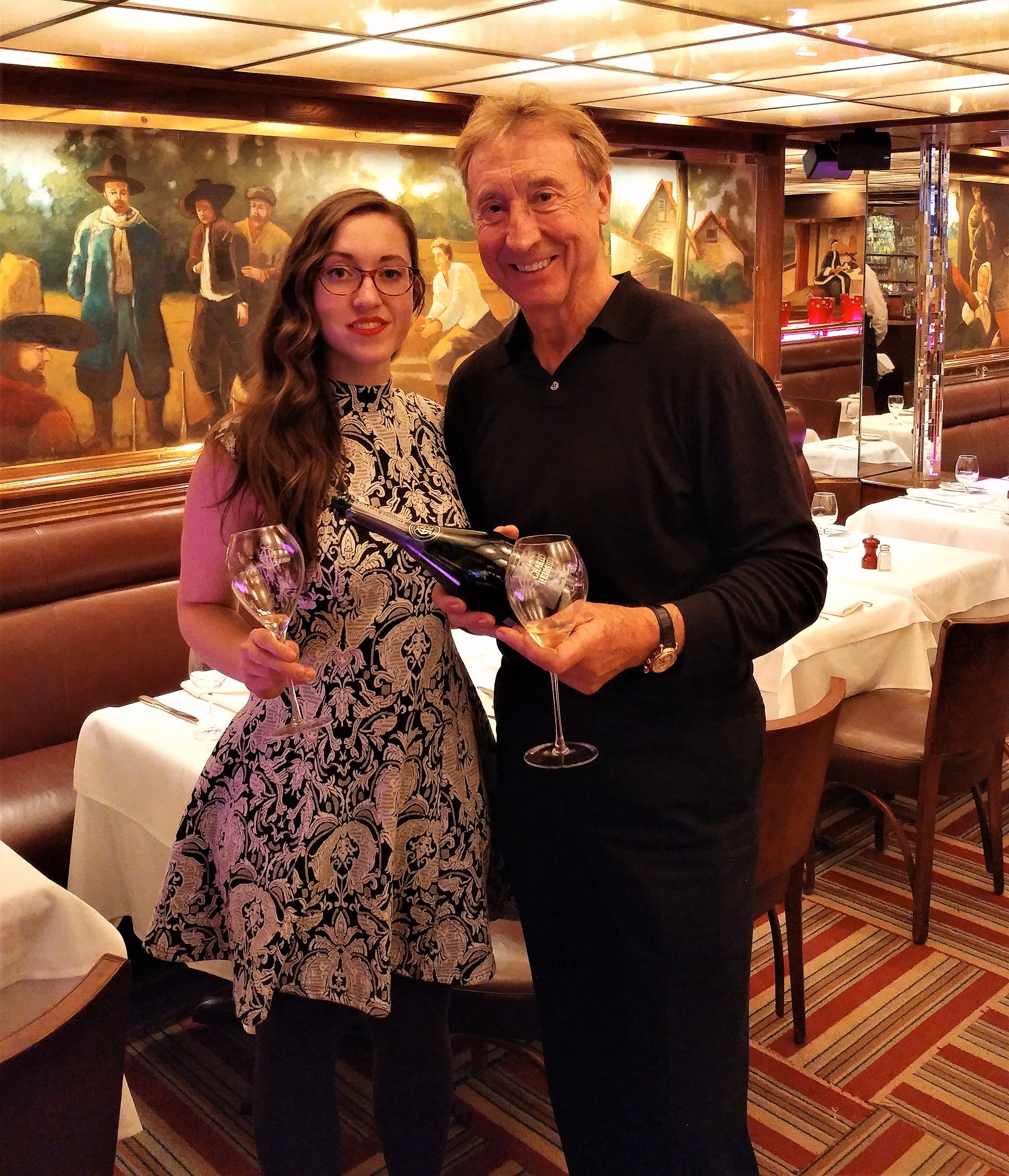 Nourriture:  simple mais très agréable. J'ai commencé avec une terrine de canard et foie gras aux lentilles. C'était savoureux et doux. Mon ami avait la quenelle de poisson. C'était encore plus savoureux. Pour le plat principal j'ai pris le confit de canard. Évidemment! (Je suis amoureuse du canard) c'était très classique mais bien préparé. La salade manquait de vinaigrette mais les pommes de terre étaient croustillantes et bonnes. Mon ami a pris le poisson du jour, un filet de bar. Il a simplement été mis dans l'assiette, sans aucun plat d'accompagnement. Même par lui-même, c'était le meilleur plat de tout le repas. Savoureux, frais et juste charmant.
Vin: On nous a dit qu'Alexandre était l'endroit où boire du Champagne. Et nous l'avons fait. Nous avons eu un piper-Heidseick au verre et une bouteille de Charles Heidseick. Ils ont un accord avec ce champagne donc ils le mettent en avant même s'ils ont d'autres choix. C'est un champagne sous-estimé qui a toujours beaucoup de plaisir. Les prix étaient très raisonnables. Ils n'ont pas de sommelier sur place mais la carte des vins a été construite par Jessica Harnois, elle-même.
Autre petit détail, ils ont la Badoit pour l'eau pétillante au lieu de l'habituelle Eska. Je préfère ça, mais c'est un choix personnel.
Dans l'ensemble, je dirais que c'est un endroit à l'ancienne avec beaucoup d'histoire et d'histoires. Il a beaucoup à dire et à offrir.