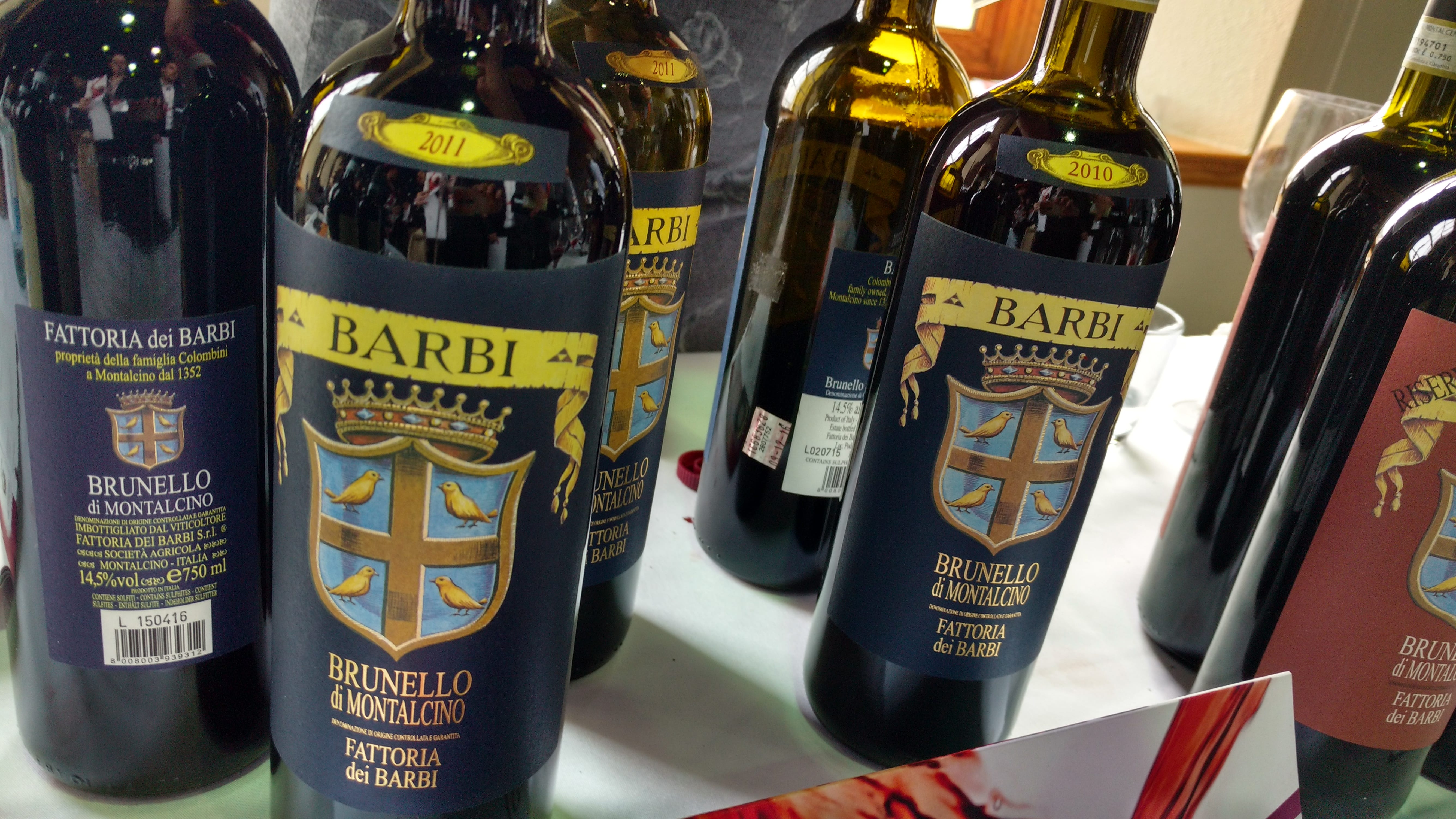 Fattoria dei Barbi is among a prestigious group of estates that has played an integral part in writing the history of Italian wine. In fact, the estate is one of only five in Montalcino that have continuously operated for over 100 years. The Colombini family, one of region's most influential families, founded the estate in 1790. The family has owned land in Montalcino since 1352, first building the "Poggio alle Mura" estate (now Castello Banfi), then "Argiano", and finally they began assembling "Fattoria dei Barbi" in 1790, where they have produced wine ever since. Stefano Cinelli Colombini is the current owner and he is the 20th generation in the Colombini lineage.
Fattoria dei Barbi extends over 306 hectares at Montalcino and Scansano. Vivaio dei Barbi is the farm located at Scansano, named after the Vivaio creek which runs through it.
Fattoria dei Barbi fait partie d'un prestigieux groupe de domaines qui a joué un rôle essentiel dans l'histoire du vin italien. En fait, le domaine est l'un des cinq à Montalcino qui ont été en fonction en permanence depuis plus de 100 ans. La famille Colombini, l'une des familles les plus influentes de la région, a fondé le domaine en 1790. La famille possède des terres à Montalcino depuis 1352, construisant d'abord le domaine "Poggio alle Mura" (maintenant Castello Banfi), puis "Argiano", et enfin ont commencé à former "Fattoria dei Barbi" en 1790, où ils ont produit du vin depuis. Stefano Cinelli Colombini est le propriétaire actuel et il est la 20e génération dans la grande lignée de Colombini.
Fattoria dei Barbi s'étend sur 306 hectares à Montalcino et Scansano. Vivaio dei Barbi est la ferme située à Scansano, nommée d'après le ruisseau Vivaio qui la traverse.
WINES
The winery takes its name from the free-spirited gentleman named Bruscone who lived in the woods of the Barbi Estate. It may have also inspired the name for the famous first "Super Tuscan", Brusco dei Barbi in 1969 and Bruscone dei Barbi. The estate also produces the first single-varietal grappa (Grappa di Brunello, 1974) and a wide range of wines including their flagship wine, the Brunello di Montalcino DOCG, a modern styled Sangiovese/Merlot blend called Birbone, a Morellino di Scansano, Vin Santo, Tuscan white wines, several Sangiovese wines such as Chianti, as well as a range of grappa and olive oil. The cellar hides bottles dating back to the 1892 vintage.
Le vignoble tire son nom d'un monsieur à l'esprit libre nommé Bruscone qui habitait les bois du domaine de Barbi. Il a peut-être aussi inspiré le nom du célèbre premier "Super Tuscan", Brusco dei Barbi en 1969 et du Bruscone dei Barbi. Le domaine produit également la première grappa de cépage unique (Grappa di Brunello, 1974) et une large gamme de vins, y compris leur vin phare, le DOCG Brunello di Montalcino, un mélange de style moderne Sangiovese / Merlot appelé Birbone, Morellino di Scansano, Vin Santo, divers vins blancs toscans, plusieurs vins de Sangiovese tels que leur Chianti, ainsi qu'une gamme de grappa et d'huile d'olive. La cave cache des bouteilles datant du millésime 1892.