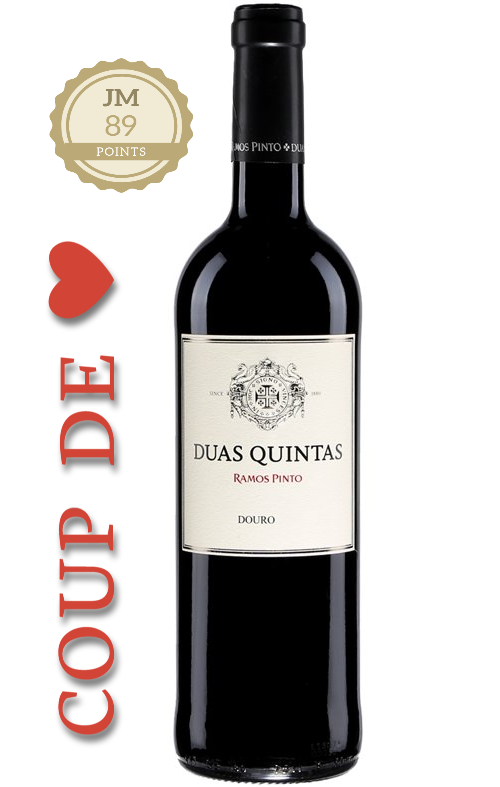 Ramos Pinto, Duas Quintas 2016        –        18.80 $
Portugal – Douro
This wine is very attractive and just simply good. The softness of the fruits, mildness of the tannins and the dainty, delectable intensity of flavors makes it a no-brainer.  This is the perfect example of the famed quality/price ratio we can find in Douro. You get balance, taste & freshness for less than 20 bucks and from an historic, iconic estate, nothing less.
Ce vin est très attrayant et tout simplement bon. La douceur des fruits, la clémence des tanins et l'intensité délicate et délicieuse des saveurs font de ce vin, un choix facile. C'est le parfait exemple du célèbre rapport qualité / prix que nous pouvons trouver dans le Douro. Vous obtenez équilibre, goût et fraîcheur pour moins de 20 dollars et d'un domaine historique et emblématique, rien de moins.
---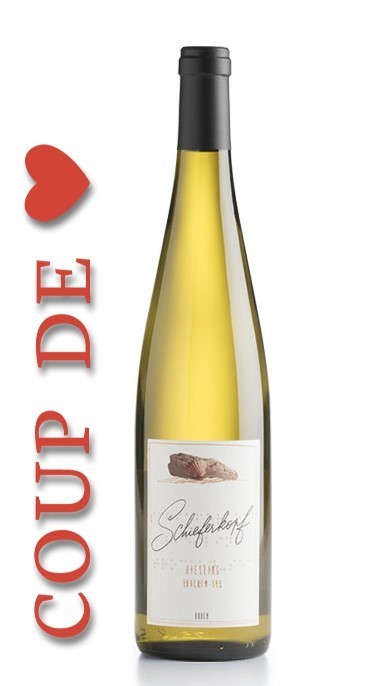 Domaine Schieferkopf par Michel Chapoutier Trocken 2016         –        24.05 $
Allemagne – Baden
This very lightly colored wine is both fruity & floral in a very expressive way. Like a whole basket of citrus and orchard fruit as well as an exotic & orange blossom flower bouquet. The palate is nervous with an acute mineral tone. the freshness holds up the rounded body in a lifted mouth feel. The finish is sustained with a touch of salinity. It's a fulfilling wine.
Ce vin très légèrement coloré est à la fois fruité et floral d'une manière très expressive. Comme un panier entier d'agrumes et de fruits du verger, ainsi qu'un bouquet de fleurs exotiques et de fleurs d'oranger. La bouche est nerveuse avec un ton minéral aigu. la fraîcheur soutient le corps arrondi dans une sensation légère. La finale est soutenue par une touche de salinité. C'est un vin qui comble de bonheur.
---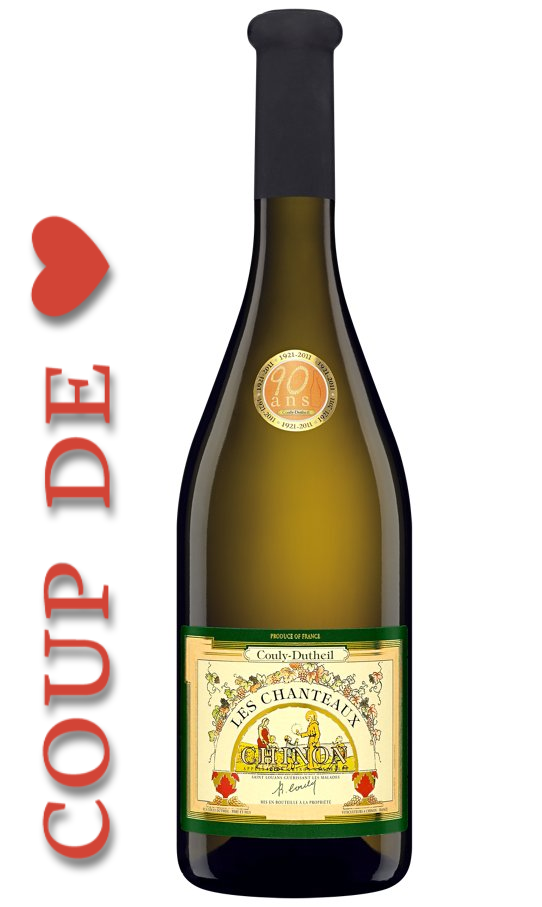 Couly-Dutheil, Les Chanteaux 2016         –        24.05 $
Chinon Blanc
The 2016 has attractive concentration and a  beautiful pale yellow and crystal-like color. Both floral and  quince notes dominates with an attractive minerality. This is a pleasing wine. Rounded with well balanced acidity in the finish and and overly charming, almost bewitching richness. It's like a delicate dessert without the actual sweetness. Just the mix of textures flavors and delights.
Le 2016 a une concentration attrayante et une belle couleur jaune pâle et cristalline. Les notes florales et de coings dominent avec une belle minéralité. C'est un vin agréable. rond, avec une acidité bien équilibrée en finale et une richesse trop charmante, presque envoûtante. C'est comme un dessert délicat sans le sucre. Juste le mélange de saveurs, de textures et de délices.
---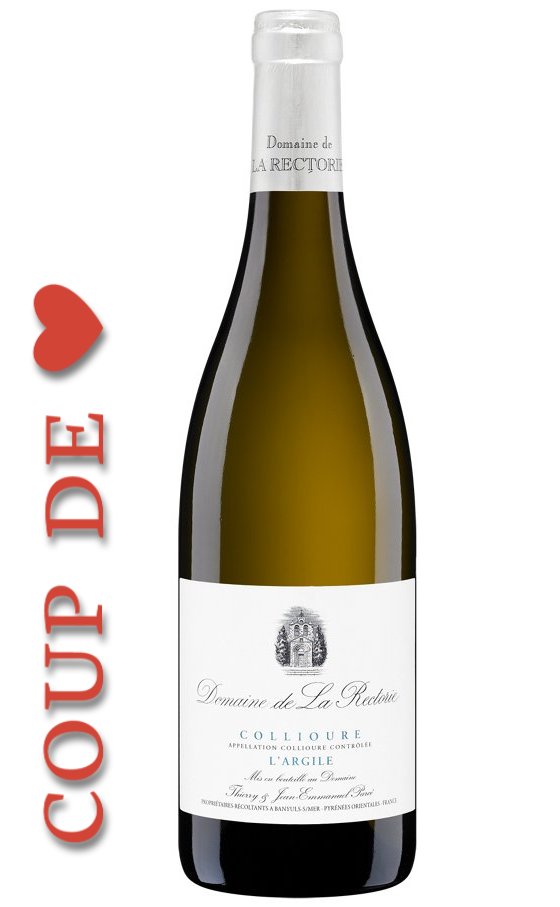 Domaine de la Rectorie, l'Argile, Collioure Blanc 2017         –        41.00 $
Collioure
Can we just all fall in love with the Roussillon already? Domaine de la Rectorie, run by the Parce family for over a century, has had the good sense to make wines both in the Collioure and Banyuls appellations. The two overlapping regions, one for still wines, the other for fortified. This Grenache Gris wine, l'Argile is everything that is inspiring about the Roussillon, a pure and madly satisfying expression of the terroir with an intensity of flavors and texture that is over the top, but impressively balanced at the same time. It's iodized, with aniseed, it's dense and embellishing.
Pouvons-nous tous accepter les faits et tomber amoureux du Roussillon? Le Domaine de la Rectorie, exploité par la famille Parce depuis plus d'un siècle, a eu le bon sens de faire des vins à la fois sous les appellations Collioure et Banyuls. Les deux régions qui se chevauchent, l'une pour les vins tranquilles, l'autre pour les vins fortifiés. Ce Grenache Gris, l'Argile, est tout ce qui inspire le Roussillon, une expression pure et exaltante du terroir avec une intensité de saveurs et de texture à la fois vive et équilibrée de manière impressionnante. C'est iodé, c'est anisé, c'est dense et enjoliveur.
---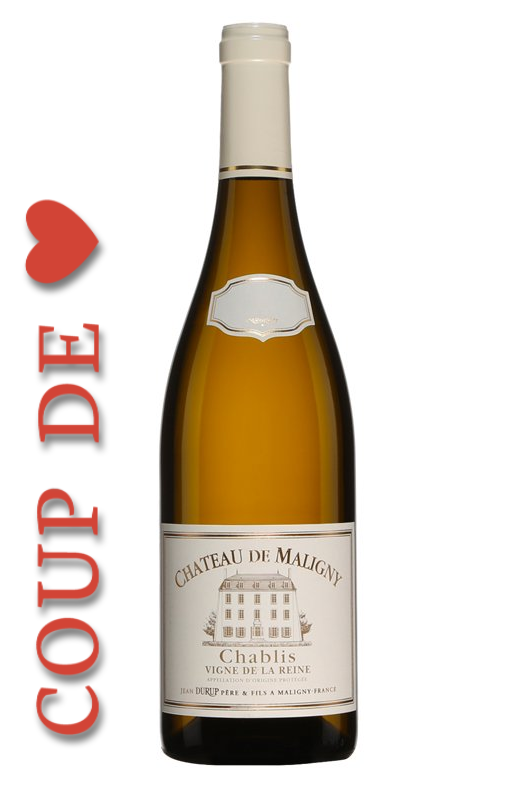 Château de Maligny,  La vigne de la reine 2017           –        24,95 $
Chablis
This plot is located in a very narrow valley (also called Mignotte valley) in which a particular micro-climate prevails. The sun's rays hit the poor stony ground of the valley, which stores this heat to restore it to the bunches. This Chablis is floral and mineral altogether with a pure vibrancy and rich flavors. Flexible & elegant. It delivers the style and the satisfying freshness that we all love so much about Chablis.
Cette parcelle est située dans une vallée très étroite (également appelée vallée de la Mignotte) dans laquelle règne un microclimat particulier. Les rayons du soleil frappent le sol pierreux et caillouteux de la vallée, qui stocke cette chaleur pour la restituer aux grappes. Ce Chablis est à la fois floral et minéral, avec un éclat pur et des saveurs riches. Flexible et élégant. Il offre le style et la fraîcheur satisfaisante que nous aimons tous tant des Chablis.
---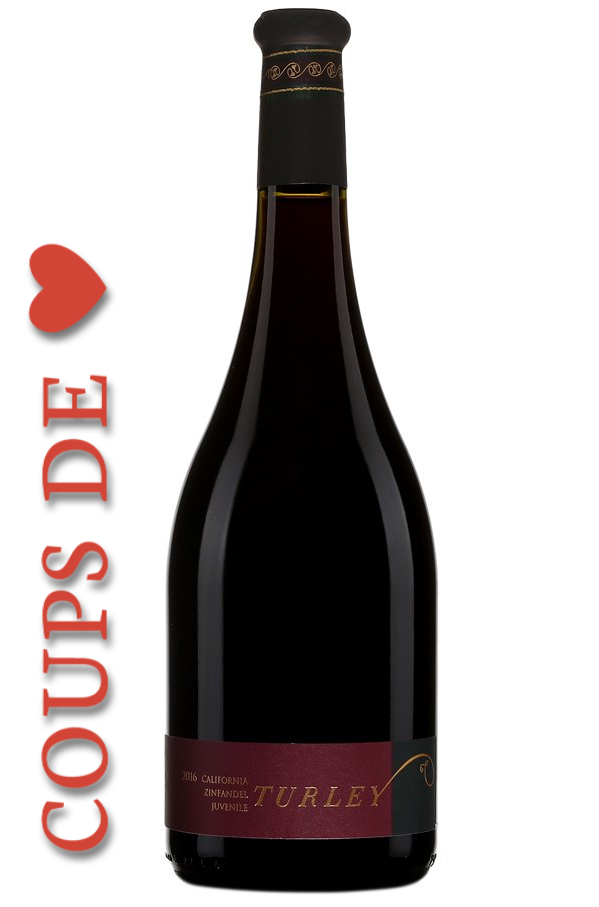 Turley Zinfandel Juvenile 2016                –         40.25$
California
The Cuvée juvenile is made up of replanted/replacement vines within 20 Vineyards. Even with a quick sniff, you can smell the richness, the weight and the heat of this wine. There's literally a fruit compote of aromas with some dried flowers. The palate is explosive with length and so much weight. It has a stressed & nervous character that comes from the bright acidity. While the 2015 vintage was marked by drought, 2016 was blessed with plenty of rain. The term maturity would describe this wine perfectly. It is well-rested,  intense and bold, but with a freshness instead of an anxiety.
La Cuvée juvénile est composée de vignes replantées / de remplacement dans une vingtaine de vignobles. Même au premier nez, vous pouvez sentir la richesse, le poids et la chaleur de ce vin. Il y a littéralement une compote de fruits d'arômes avec des fleurs séchées. La bouche est explosive avec sa longueur et son poids. Il a un caractère stressé et nerveux qui vient de la vive acidité. Alors que le millésime 2015 a été marqué par la sécheresse, l'année 2016 a été marquée par une pluie abondante. Le terme  maturité décrirait parfaitement ce vin. Il est bien reposé, intense et audacieux, mais avec une fraîcheur au lieu d'une anxiété.
---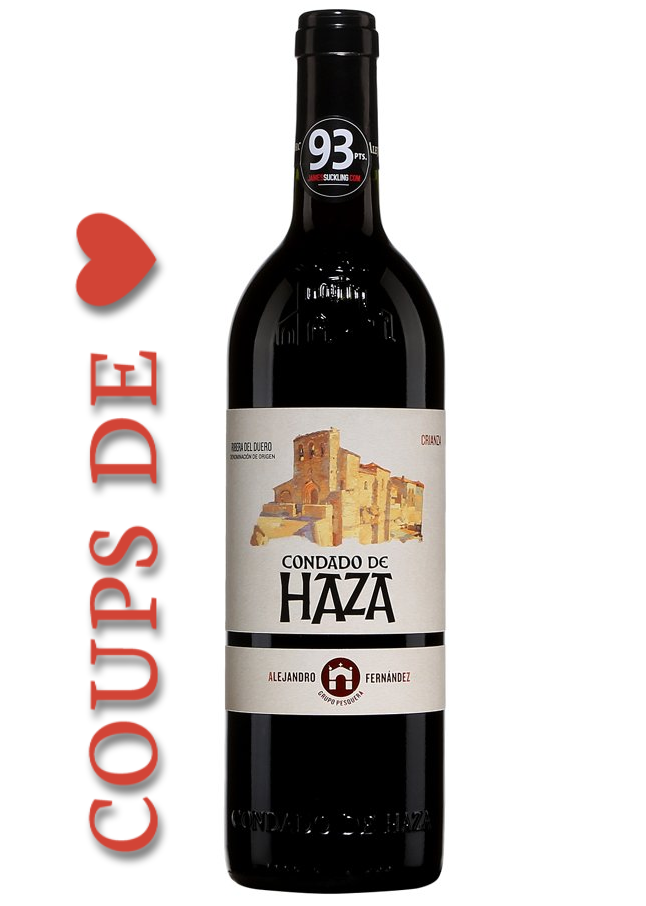 Condado de Haza  2016                –         27.85$
Ribeira del Duero
2016: à venir   Code SAQ, 2015:  00978866
As one of the estate of Grupo Pesquera, Condado de Haza is made following the same principles than Tinto Pesquera, a focus on tempranillo and the ageing of the wine. Alejandro Fernandez, often called the master of tempranillo, is closely related to the upbringing of Ribera del Duero. This 2016 is filled with volume, a pure expression of tempranillo with decent maturity of the fruits, a savory counterpartand a detailed structure. It's still tight but has a bright expression.
En tant que l'un des domaines de Grupo Pesquera, le Condado de Haza est élaboré selon les mêmes principes que Tinto Pesquera, qui met l'accent sur le tempranillo et le vieillissement du vin. Alejandro Fernandez, souvent appelé le maître du tempranillo, est étroitement lié au dévelopement de Ribera del Duero. Ce 2016 est rempli de volume, une expression pure de tempranillo avec une maturité décente des fruits, une contrepartie savoureuse et une structure détaillée. Il est encore serré, mais a une expression brillante.
---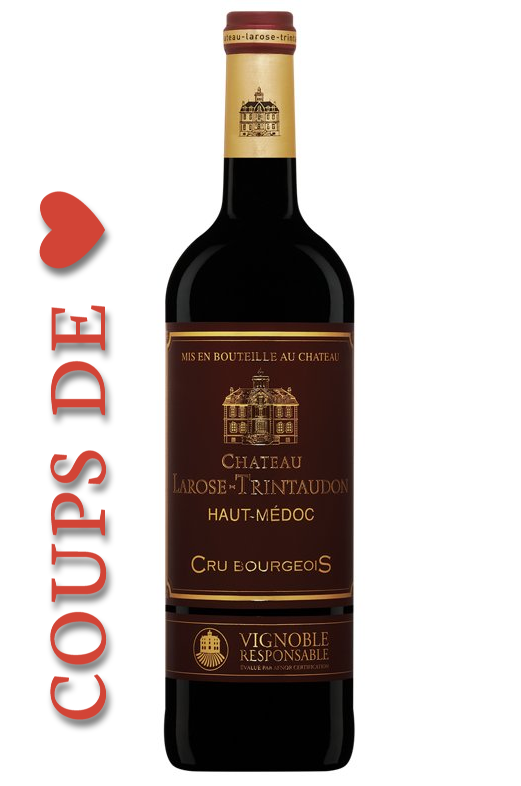 Chateau Larose-Trintaudon 2015              –            26,80 $
Haut-Médoc  –  Cru Bourgeois
The vintage 2015 is still a pleasure wine, one that is uncomplicated, but compared to 2011, it has this added touch of concentration. There's an array of red fruits and berries aromas from wild strawberries to candied raspberries. There's a slight oak presence in support that's very subtle and completely disappear on the palate. It's fruit-forward and palatable but also very well-balanced. I'd consider this wine as one of the best value within Bordeaux.
Le millésime 2015 est toujours un vin de plaisir, simple, mais par rapport à 2011, il apporte une touche de concentration supplémentaire. Il existe une variété d'arômes de fruits rouges et de baies allant de la fraise des bois aux framboises confites. Une légère présence de chêne à l'appui est très subtile et disparaît complètement en bouche. C'est un fruit avant-goûteux, mais aussi très équilibré. Je considérerais ce vin comme l'un des meilleurs rapports qualité / prix de Bordeaux.
---