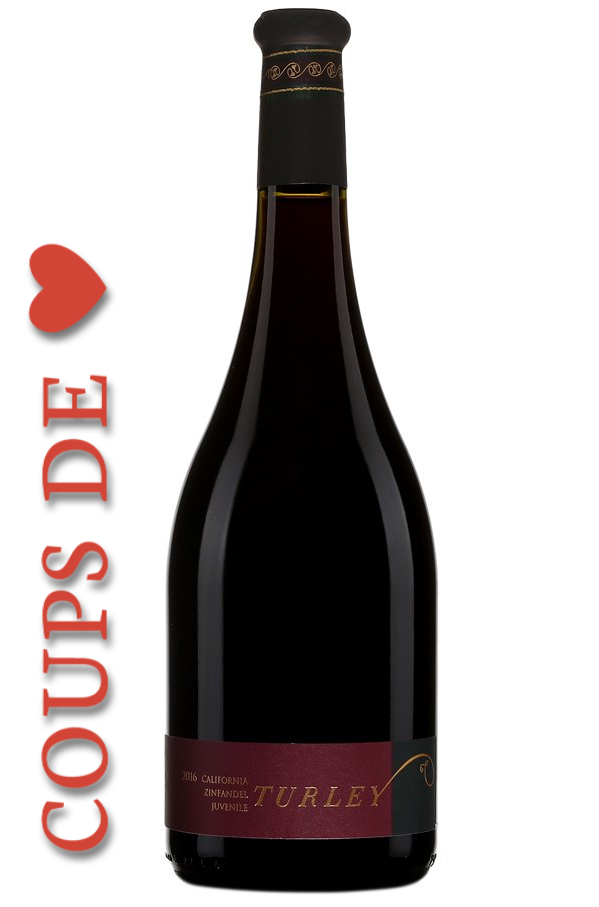 Turley Zinfandel Juvenile 2016                –         40.25$
California
The Cuvée juvenile is made up of replanted/replacement vines within 20 Vineyards. Even with a quick sniff, you can smell the richness, the weight and the heat of this wine. There's literally a fruit compote of aromas with some dried flowers. The palate is explosive with length and so much weight. It has a stressed & nervous character that comes from the bright acidity. While the 2015 vintage was marked by drought, 2016 was blessed with plenty of rain. The term maturity would describe this wine perfectly. It is well-rested,  intense and bold, but with a freshness instead of an anxiety.
La Cuvée juvénile est composée de vignes replantées / de remplacement dans une vingtaine de vignobles. Même au premier nez, vous pouvez sentir la richesse, le poids et la chaleur de ce vin. Il y a littéralement une compote de fruits d'arômes avec des fleurs séchées. La bouche est explosive avec sa longueur et son poids. Il a un caractère stressé et nerveux qui vient de la vive acidité. Alors que le millésime 2015 a été marqué par la sécheresse, l'année 2016 a été marquée par une pluie abondante. Le terme  maturité décrirait parfaitement ce vin. Il est bien reposé, intense et audacieux, mais avec une fraîcheur au lieu d'une anxiété.
---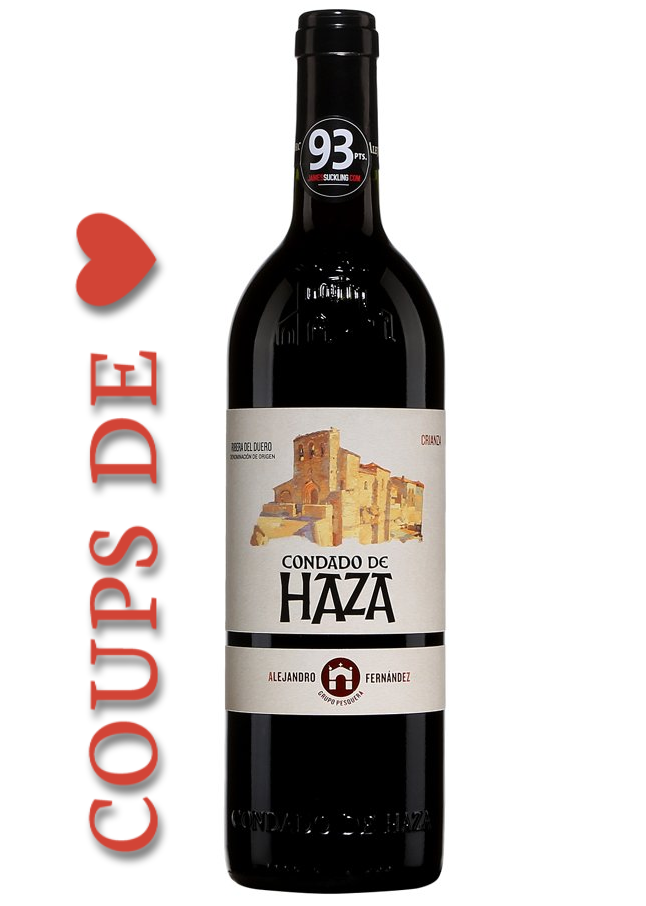 Condado de Haza  2016                –         27.85$
Ribeira del Duero
2016: à venir   Code SAQ, 2015:  00978866
As one of the estate of Grupo Pesquera, Condado de Haza is made following the same principles than Tinto Pesquera, a focus on tempranillo and the ageing of the wine. Alejandro Fernandez, often called the master of tempranillo, is closely related to the upbringing of Ribera del Duero. This 2016 is filled with volume, a pure expression of tempranillo with decent maturity of the fruits, a savory counterpartand a detailed structure. It's still tight but has a bright expression.
En tant que l'un des domaines de Grupo Pesquera, le Condado de Haza est élaboré selon les mêmes principes que Tinto Pesquera, qui met l'accent sur le tempranillo et le vieillissement du vin. Alejandro Fernandez, souvent appelé le maître du tempranillo, est étroitement lié au dévelopement de Ribera del Duero. Ce 2016 est rempli de volume, une expression pure de tempranillo avec une maturité décente des fruits, une contrepartie savoureuse et une structure détaillée. Il est encore serré, mais a une expression brillante.
---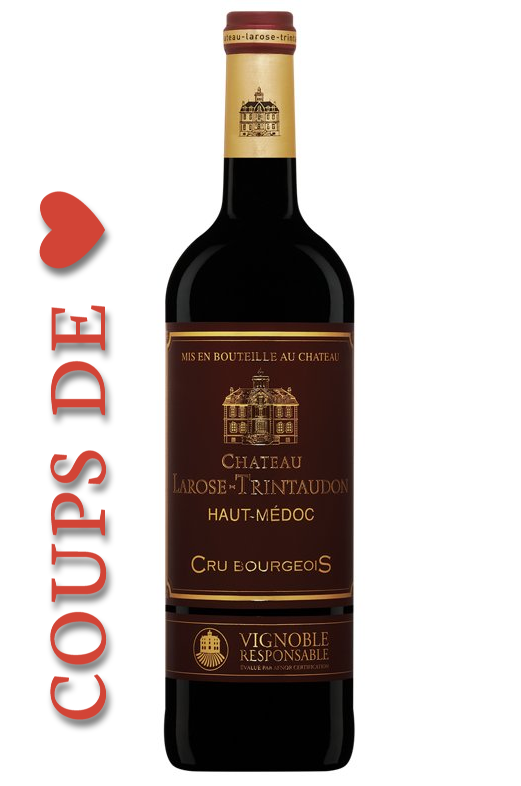 Chateau Larose-Trintaudon 2015              –            26,80 $
Haut-Médoc  –  Cru Bourgeois
The vintage 2015 is still a pleasure wine, one that is uncomplicated, but compared to 2011, it has this added touch of concentration. There's an array of red fruits and berries aromas from wild strawberries to candied raspberries. There's a slight oak presence in support that's very subtle and completely disappear on the palate. It's fruit-forward and palatable but also very well-balanced. I'd consider this wine as one of the best value within Bordeaux.
Le millésime 2015 est toujours un vin de plaisir, simple, mais par rapport à 2011, il apporte une touche de concentration supplémentaire. Il existe une variété d'arômes de fruits rouges et de baies allant de la fraise des bois aux framboises confites. Une légère présence de chêne à l'appui est très subtile et disparaît complètement en bouche. C'est un fruit avant-goûteux, mais aussi très équilibré. Je considérerais ce vin comme l'un des meilleurs rapports qualité / prix de Bordeaux.
---