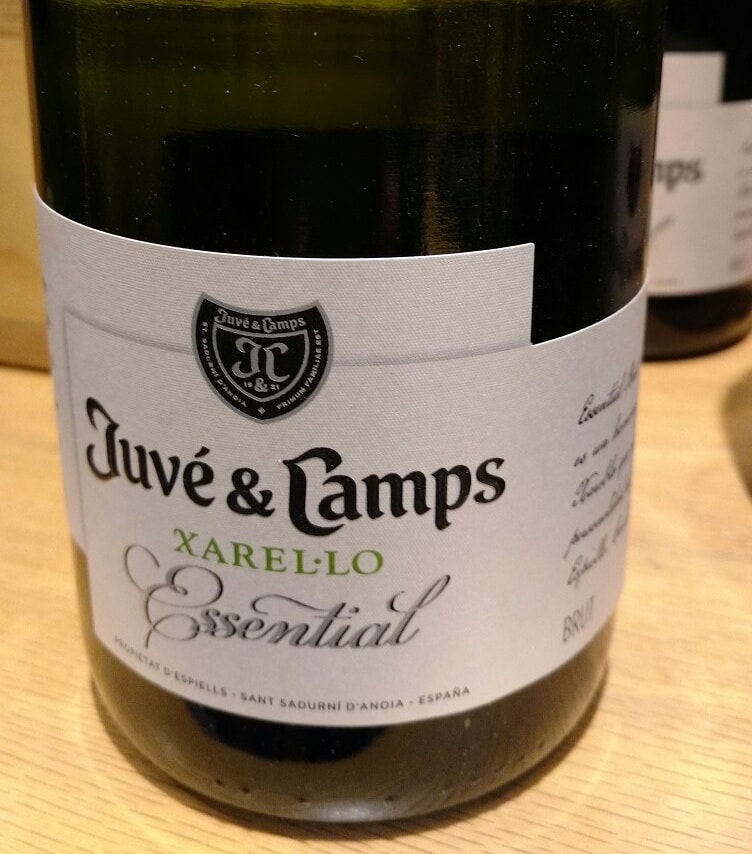 Juvé & Camps is a family-owned winery located in San Sadurní d'Anoia, a small town in the northeastern Penedès region near Barcelona. Founded in 1921 by Joan Juvé Baqués and his wife Teresa Camps Farré, the winery's three-generation history has resulted in an international reputation for producing top-quality Cava.
Juvé & Camps est un vignoble familial situé à San Sadurní d'Anoia, une petite ville dans le nord-est de Penedès, près de Barcelone. Fondée en 1921 par Joan Juvé Baqués et son épouse Teresa Camps Farré, l'histoire du domaine sur 3 générations a abouti à une réputation internationale pour la production de Cava de qualité supérieure.
XAREL-LO
Juvé & Camps has decided to pay homage to Xarel-lo, the grape that forms the backbone of most Catalan Cava's, by releasing a sparkling wine crafted exclusively from this variety. Essential Xarel-lo Reserva Brut was crafted using only the "free-run" juice coming from grapes grown in the Espiells and Can Rius estates, both located in Central Penedès and belonging to the Cava DO. Located at an altitude between 185 and 245 meters, the vines grow in soils composed of clay and limestone that are strategically protected from northern climatic influences by the neighboring Montserrat Mountain.
Juvé & Camps a décidé de rendre hommage au Xarel-lo, le raisin qui forme l'épine dorsale de la plupart des Cava catalans, en délivrnat un vin mousseux fabriqué exclusivement à partir de cette variété. Essential Xarel-Lo Reserva Brut a été fabriqué en utilisant uniquement le jus de goutte provenant de raisins cultivés dans les domaines Espiells et Can Rius, tous deux situés dans le centre du Penedès et appartenant au DO Cava. Situé à une altitude entre 185 et 245 mètres, les vignes poussent dans des sols composés d'argile et de calcaire qui sont stratégiquement protégés contre les influences climatiques du nord par la Montagne voisine Montserrat.