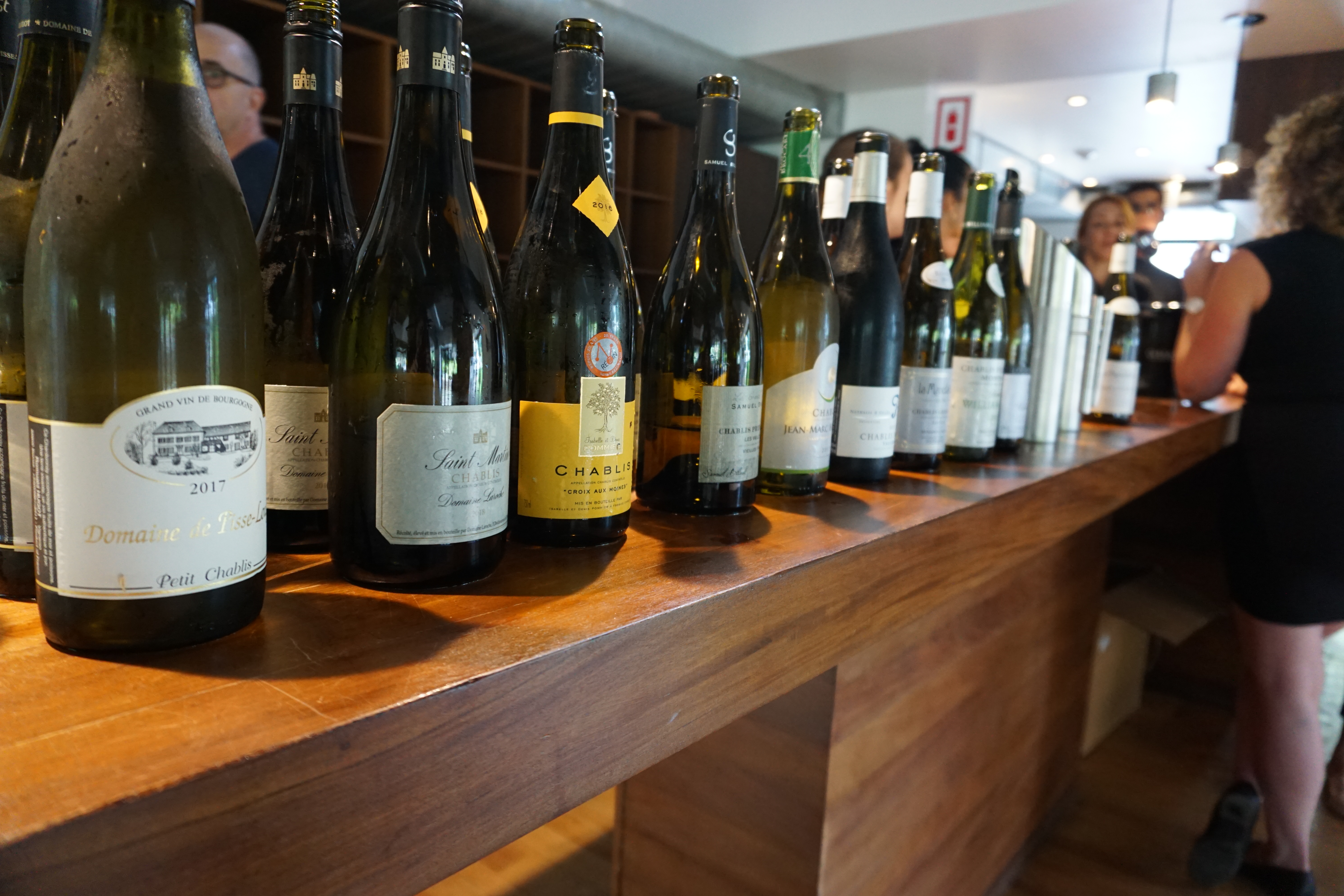 When we talk of perfect pairings, classic pairings, one of the first that comes to mind is the famous Chablis-Oyster combination.
Chablis, the North Burgundian delight, have been grown since the 12th century when Cistercian monks discovered that the river Serein, which flows through the region, creates the perfect climate for growing Chardonnay.
Generally speaking, Chablis is notably affected by the cooler climate of the region. The varietal characteristics of the Chardonnay grape are highly pronounced in Chablis; green apple, citrus, tropical accents, but always with a stunning minerality. The steely, dry, high acidity palate of Chablis is a perfect complement to the purity of an oyster, or a dozen of them.
It is also said that the terroir of Chablis plays a considerable role in the flavor composition of the wine, and by extension, with your oysters. The notorious characteristic of Chablis is its minerality, which is due mainly to the soil. Chablis is famous for its Kimmeridgian clay. During prehistoric times, the Chablis region was part of a vast tropical sea. As the sea retreated, the limestone soil was left full of fossils, of sea shells remnants, which over time, developed into the mineral rich soil.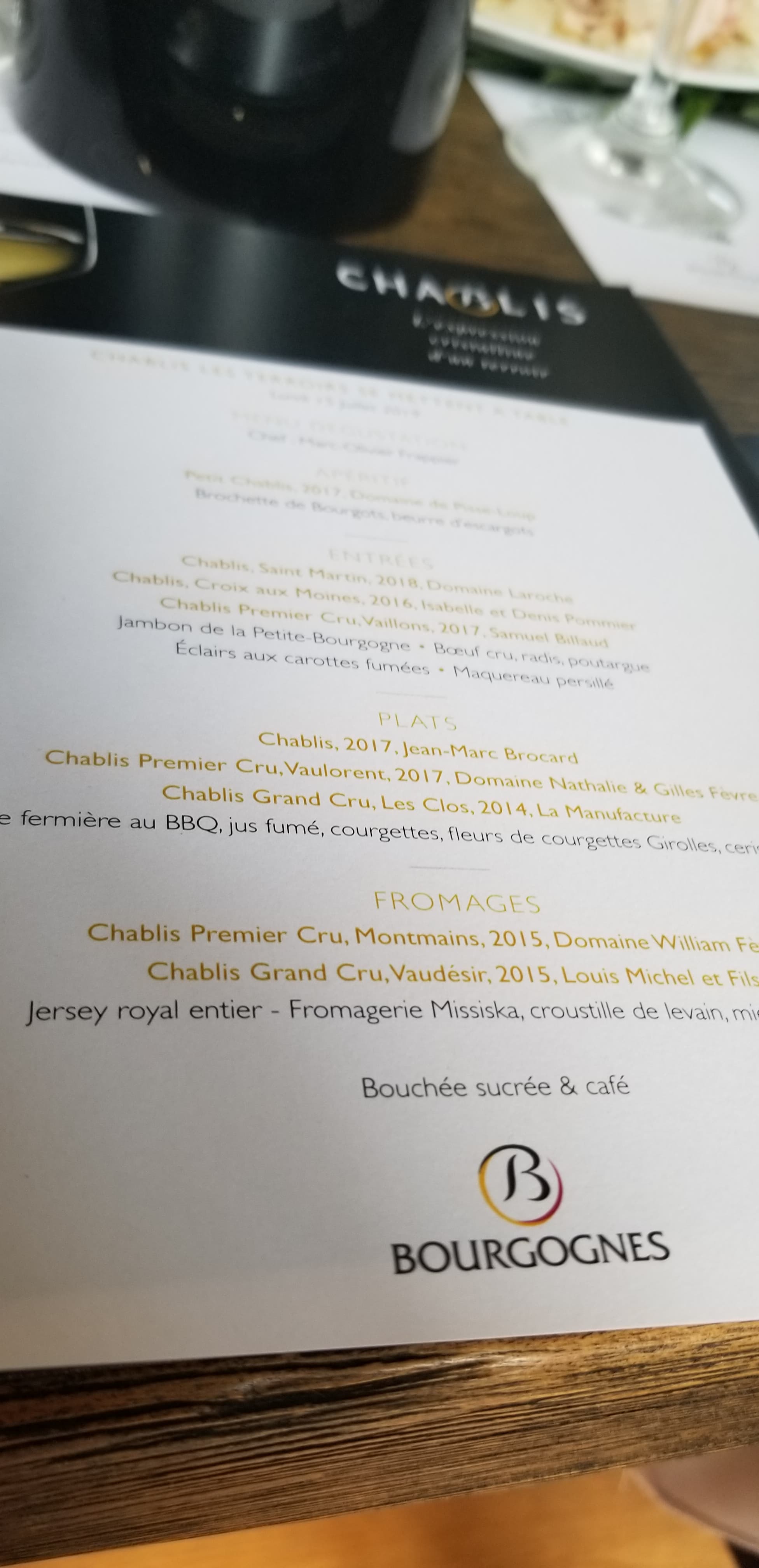 The classical pairing of oysters and Chablis is as basic as the elements that define them: oysters produced from the mineral-rich sea floors, and grapes produced from the mineral-rich Kimmeridgian soil. So, it's no surprise that wine from soil made up in part of oyster shells should pair so perfectly with oysters.
Technically, this makes sense. The problem is there's not just one sort of Chablis, and there's more than one type of oysters. While the brightness and mineral rich components might be looked for, just try a Grand cru Chablis with an outstanding depth of maturity and this changes everything.
There are five different species of Oysters. Depending on the water they grow in, the combination of plankton & marine influence, it might give them their character. Some oysters are really fat and rich, while others are lean and crisp. Some have flavors of iron while others have much more delicate salinity. Of course, this affects the pairing. Additionally, if you drown you oyster in lemon juice, horseradish, vinegar and hot sauce; you've basically killed all possibilities of a great pairing.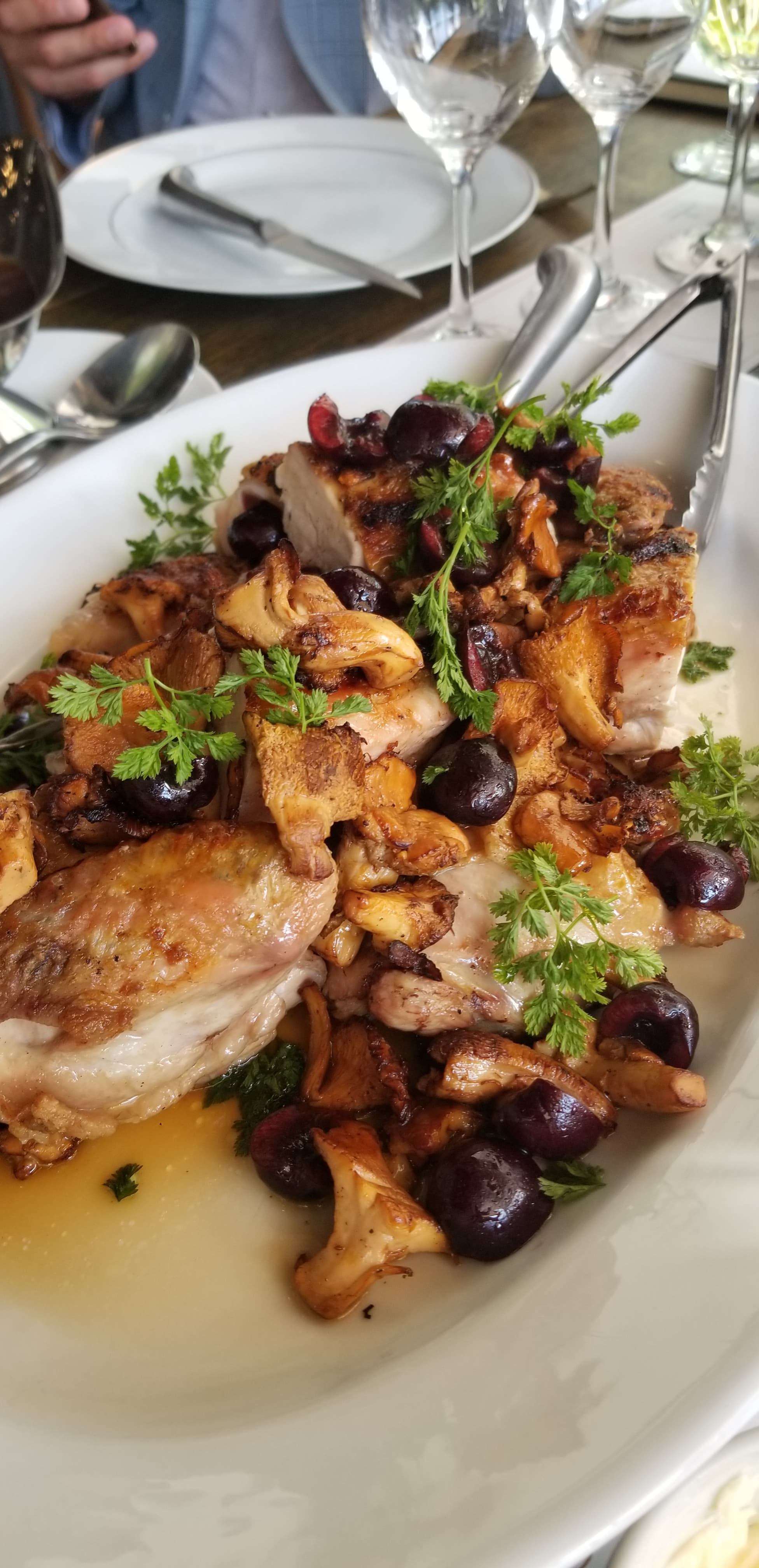 Other paring options
Chablis Grand cru Le Clos, La manufacture 2014
An aged and mature Chablis like this one is a very special thing. The petrol-like development aromas, joined with lemon confit and a honeyed touch is only explained by the specific climate of the Grand cru. Yet, we're far from a basic Chablis.
With the complexity and intensity of the flavors, an oyster might get completely lost. Why not try it with a grilled chicken or even get that fried, oily component of a tempura shrimp.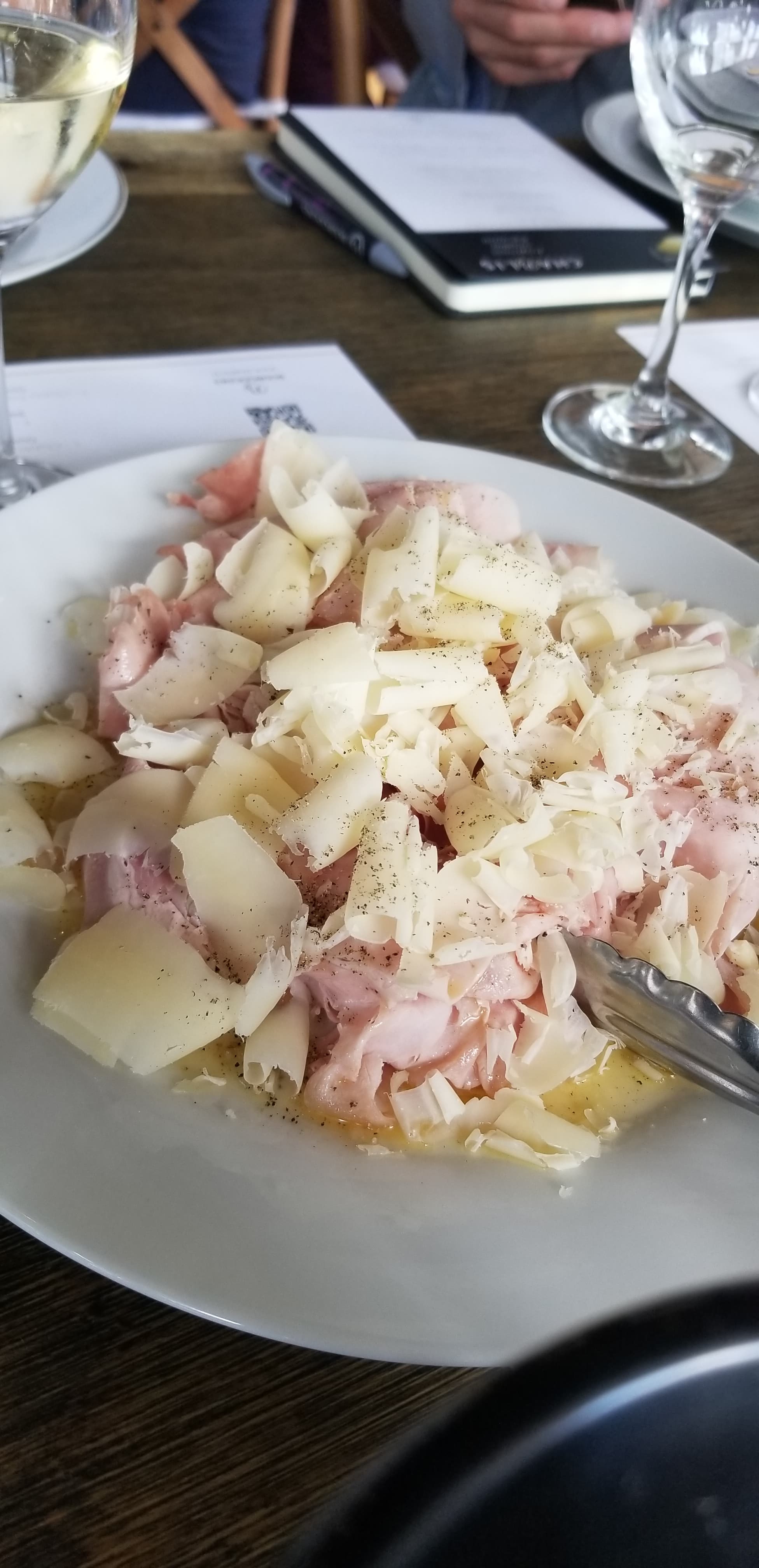 Chablis Croix aux moines 2016, Isabelle et Denis Pommier
Tasted blind, this would not scream Chablis at all. Candied fruits and exotic aromas makes up the wine character. It's absolutely delicious and audacious. For me it's almost reminiscent of a dry cider.
Don't hesitate to try it with cold cuts, terrine or pates.  A very nice piece of aged ham would do wonder with such a Chablis.
Chablis premier cru Montmains 2015, Domaine William Fèvre
More classic in style, This Chablis is extremely fine and precise. Among the fresh, bright and mineral rich approach, there's a hint of bitterness which brings a whole new world of texture.
Try it with a creamy soft cheese, goat's or cow's milk, but with a decent acidity and delicate texture to match.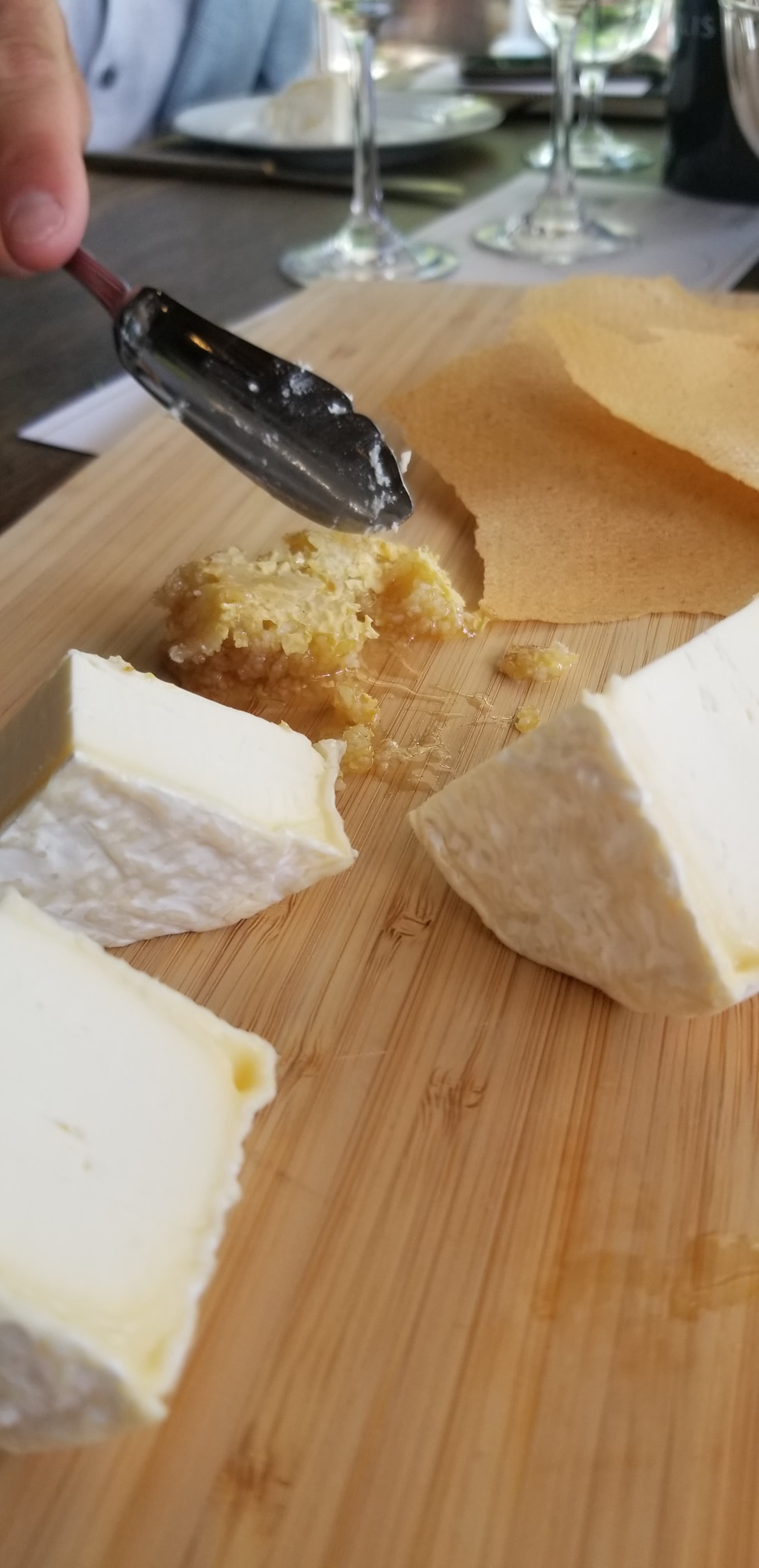 Chablis et Huître? Pas toujours un bon accord…
Lorsque nous parlons d'accords parfaits, d'accords classiques, une des premières combinaisons qui vient en tête est le fameux couple Chablis-Huîtres.
Chablis, le délice nord-bourguignon, est cultivé depuis le 12ème siècle, lorsque des moines cisterciens ont découvert que la rivière Serein, qui traverse la région, crée un climat idéal pour la culture du Chardonnay.
De manière générale, Chablis est particulièrement affecté par le climat plus froid de la région. Les caractéristiques variétales du cépage Chardonnay sont très prononcées à Chablis; pomme verte, agrumes, accents tropicaux, mais toujours avec une minéralité étonnante. L'aspect minéral, sec et à haute acidité du Chablis complète parfaitement la pureté d'une huître, ou d'une douzaine.
On dit également que le terroir de Chablis joue un rôle considérable dans la composition des arômes du vin et, par extension, de vos huîtres. La caractéristique notoire de Chablis est sa minéralité, due principalement au sol. Chablis est célèbre pour son argile kimméridgienne. À l'époque préhistorique, la région de Chablis faisait partie d'une vaste mer tropicale. À mesure que la mer se retirait, le sol calcaire était rempli de fossiles, de restes de coquillages, qui au fil du temps se sont développés pour devenir un sol riche en minéraux.
La combinaison classique d'huîtres et de Chablis est aussi fondamentale que les éléments qui les définissent: des huîtres produites à partir des fonds marins riches en minéraux et des raisins produits à partir du sol riche en minéraux du Kimmeridgian. Il n'est donc pas surprenant que le vin provenant de sol composé en partie de coquilles d'huîtres se marie si bien avec elles.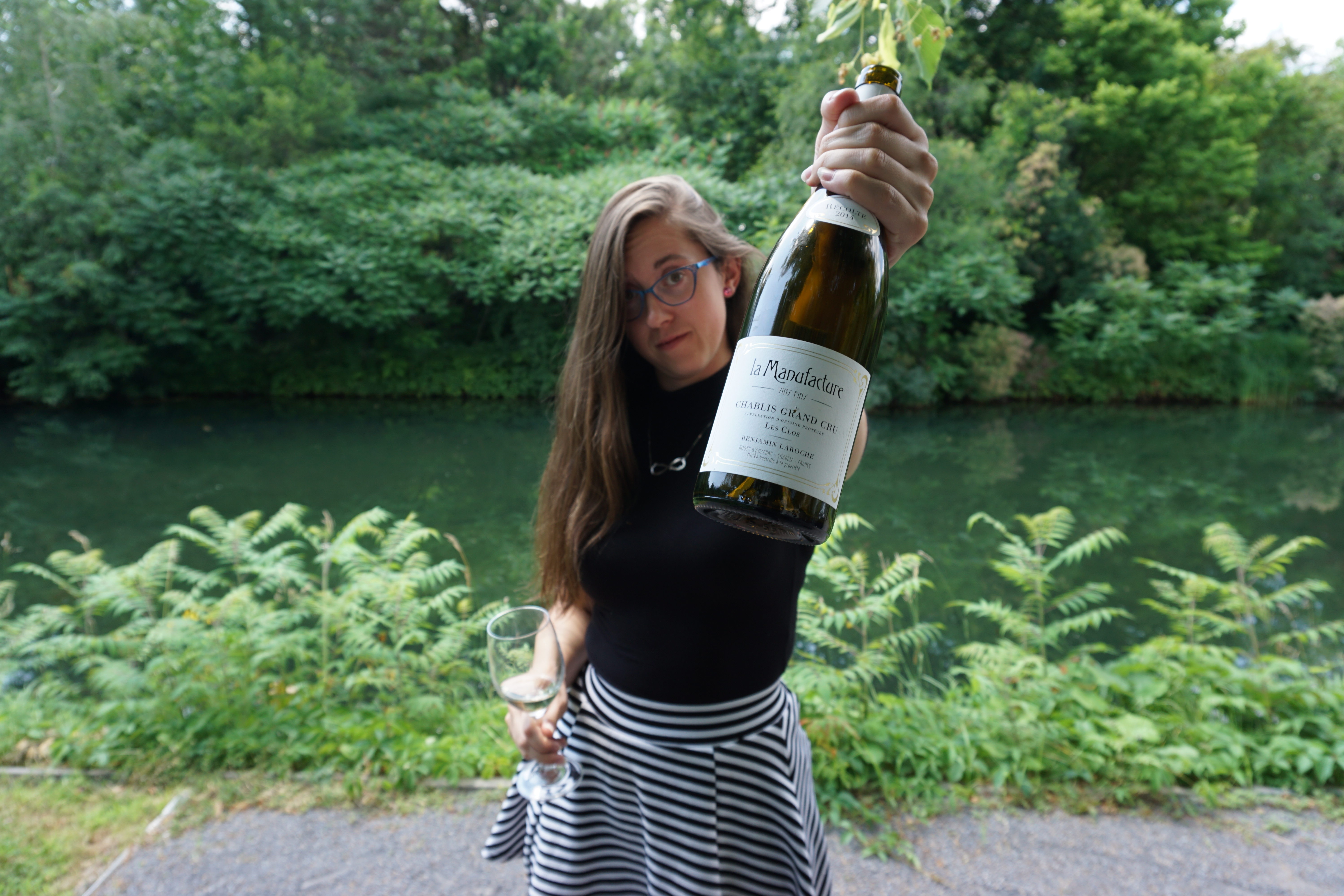 Techniquement, c'est logique. Le problème est qu'il n'y a pas un seul type de Chablis,et qu'il existe plus d'un type d'huîtres. Alors que la luminosité et les composants riches en minéraux peuvent être recherchés, essayez simplement un Grand cru Chablis avec une profondeur de maturité exceptionnelle et ça change tout.
Il existe cinq espèces d'huîtres différentes. En fonction de l'eau dans laquelle ils grandissent, de la combinaison du plancton et de l'influence marine, cela pourrait leur donner leur caractère. Certaines huîtres sont vraiment grasses et riches, tandis que d'autres sont maigres et croustillantes. Certains ont des arômes de fer tandis que d'autres ont une salinité beaucoup plus fine. Bien sûr, cela affecte le jumelage. De plus, si vous les noyez dans le jus de citron, le raifort, le vinaigre et la sauce piquante, vous avez pratiquement éliminé toutes les possibilités d'un bon accord.
Autres options d'accords
Chablis Grand Cru Le Clos, La Fabrication 2014
Un Chablis âgé et mature comme celui-ci est une chose très spéciale. Les arômes de développement ressemblant à l'essence, associés au citron confit et à une touche miellée, ne s'expliquent que par le climat spécifique du Grand cru. Pourtant, nous sommes loin d'un chablis de base.
Avec la complexité et l'intensité des saveurs, une huître peut être complètement perdue. Pourquoi ne pas l'essayer avec un poulet grillé ou même obtenir le composant huilé et frit d'une crevette tempura.
Chablis Croix aux moines 2016, Isabelle et Denis Pommier
Savouré à l'aveugle, cela ne crierait pas du tout Chablis. Les fruits confits et les arômes exotiques constituent le caractère du vin. C'est absolument délicieux et audacieux. Pour moi, cela fait presque penser à un cidre sec.
N'hésitez pas à l'essayer avec de la charcuterie, de la terrine ou des pâtés. Un très beau morceau de jambon vieilli ferait merveille avec un tel Chablis.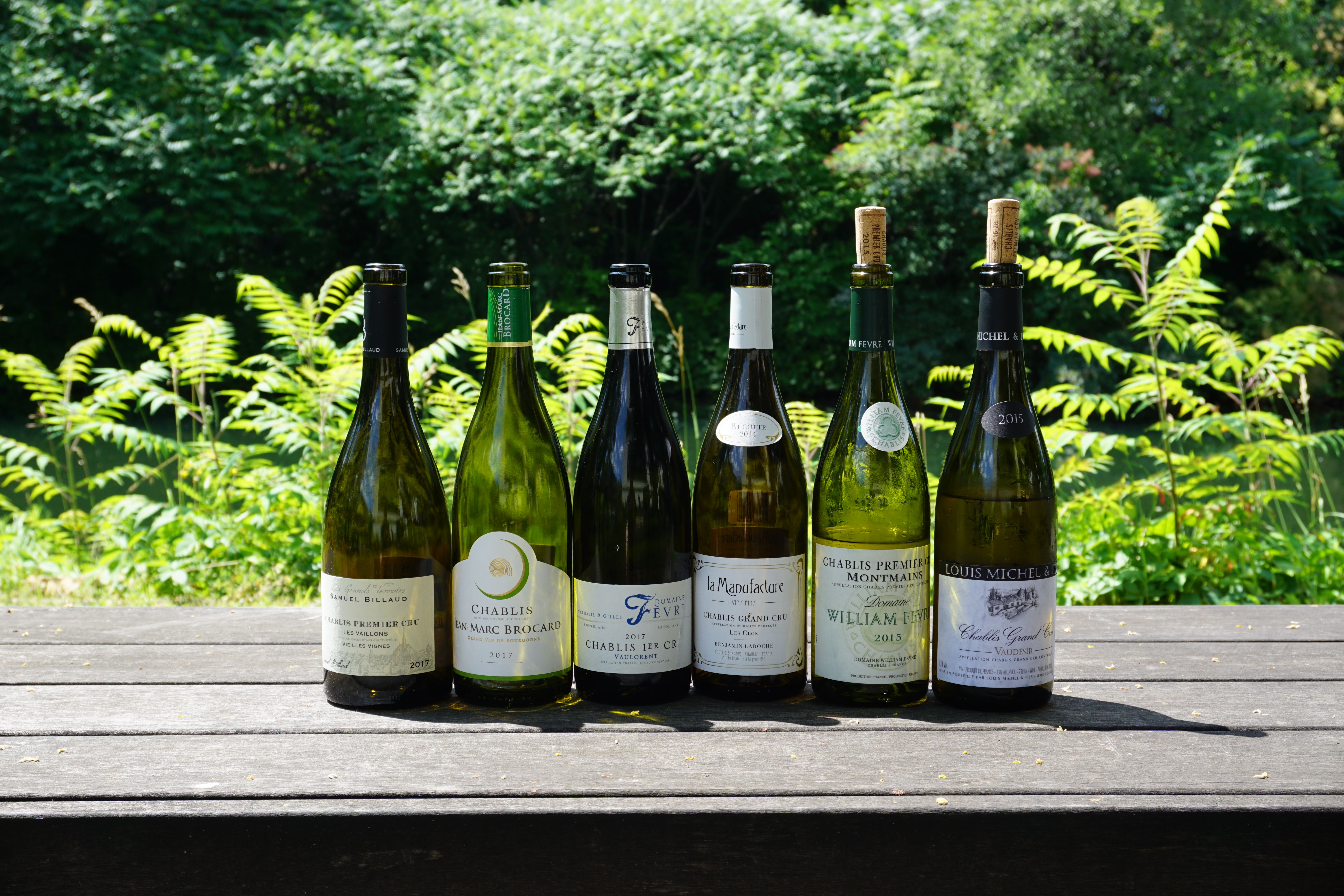 Chablis Premier Cru Montmains 2015, William Fèvre
Plus classique, ce chablis est extrêmement fin et précis. Parmi l'approche fraîche, brillante et riche en minéraux, il ya une pointe d'amertume qui apporte un tout nouveau monde de texture.
Essayez-le avec un fromage à pâte molle crémeux, du lait de chèvre ou de chèvre, mais avec une acidité décente et une texture délicate.