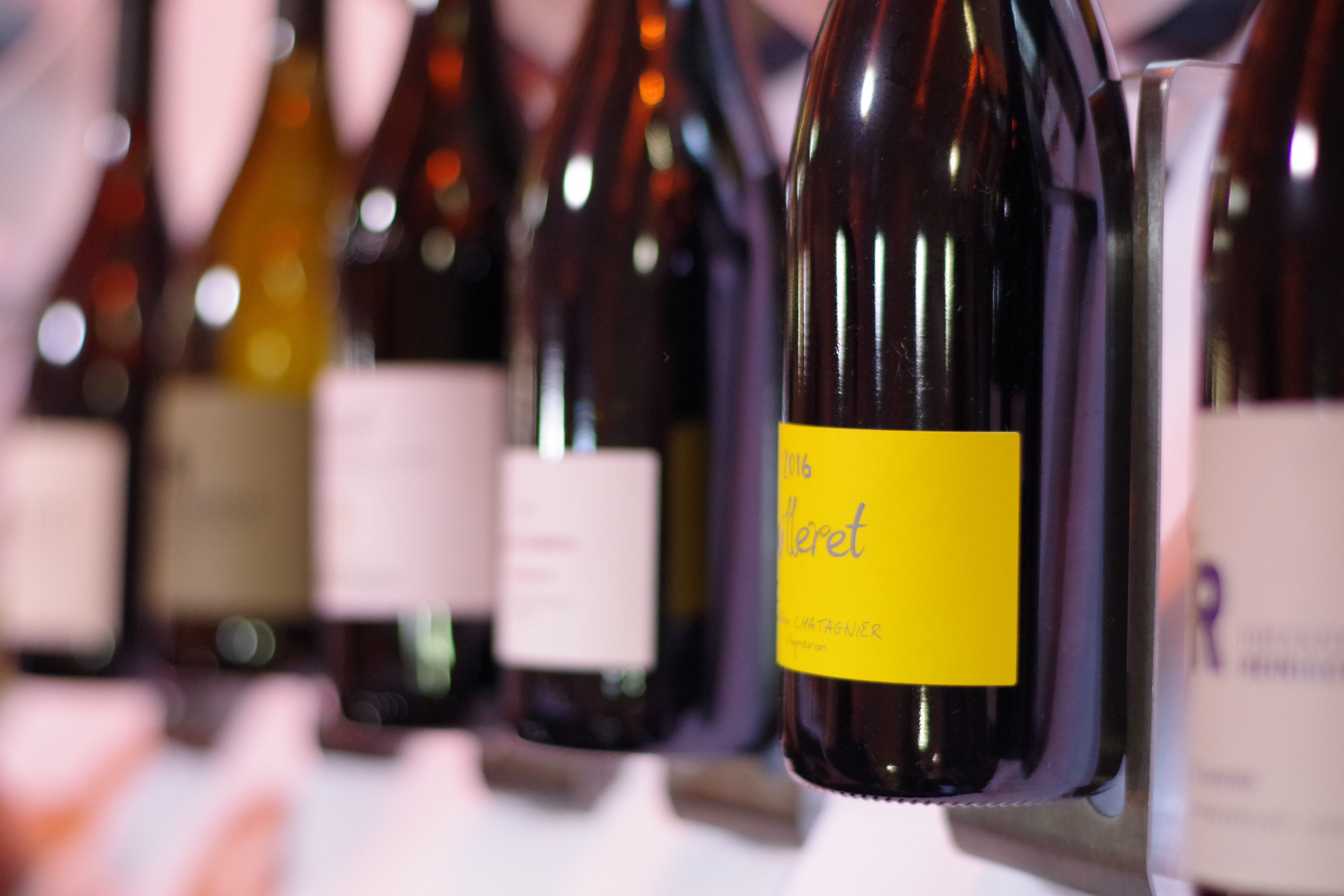 It's done! The season of wine shows is passed with no casualties nor damages. Well, not that I know of. The industry has been busier than ever and I have to say, I made some great discoveries. In the next few days, I will share my experience and top picks at the three big autumn shows: The RASPIPAV, A tasting of Italian wines and the Grande Dégustation of Montreal. All of which are very different in style and in type of products. I'll admit this is only my personal experience. Those tastings are way too big to taste everything properly, which is a shame considering the quality of the products presented, and they feel like a race against time. If you participated too, you may have tasted none of the same wines as me or discovered some gems that I missed because I'm sure I did. Nonetheless, some wines has succeeded in standing out of the masses and deserves some recognition for it.
RASPIPAV stands for the regrouping of 43 wine agencies specializing in the promotion of private imports of alcohol and wine. Every year, they hold the VIP show, the largest gathering of artisan winemakers in Canada.
C'est fait! La saison des salons de vin est passée sans blessés ni dommages. Eh bien, pas à ce que je sache. L'industrie a été plus occupée que jamais et je dois dire, j'ai fait de belles découvertes cette année. Dans les prochains jours, je partagerai mon expérience et mes meilleurs choix lors des trois grands salons d'automne: Le RASPIPAV, Une dégustation de vins italiens et la Grande Dégustation de Montréal. Tous sont très différents dans leur style et dans leur type de produits. Je reconnais que c'est seulement mon expérience personnelle. Ces dégustations sont bien trop grande et importantes pour tout goûter correctement, ce qui est dommage vu la qualité des produits présentés, et c'est un peu comme une course contre la montre. Si vous y avez participé aussi, vous n'avez peut-être pas goûté les mêmes vins que moi ou découvert des trésors que j'ai manqué parce que je suis sûr que c'est le cas. Néanmoins, certains vins ont réussi à se démarquer des masses et méritent une certaine reconnaissance pour cet exploit.
RASPIPAV est le regroupement de 43 agences spécialisées dans la promotion des importations privées d'alcool et de vin. Chaque année, ils organisent le salon VIP, le plus grand rassemblement de vignerons artisans au Canada.
TOP PICKS
Giacomo Fenocchio
Five generations of Fenocchios have been producing great traditional Barolos from their holdings in the heart of the Bussia in Monforte d'Alba since 1894. The family  now owns vineyards in the best crus of the region, including Cannubi, Villero and Bussia. The Riserva 90 di Bussia uses an ancient technique of splinting or submerging the cap for 90 days. The result is a rich, Intense Barolo with tipical but very complex scents and a remarkable depth and length.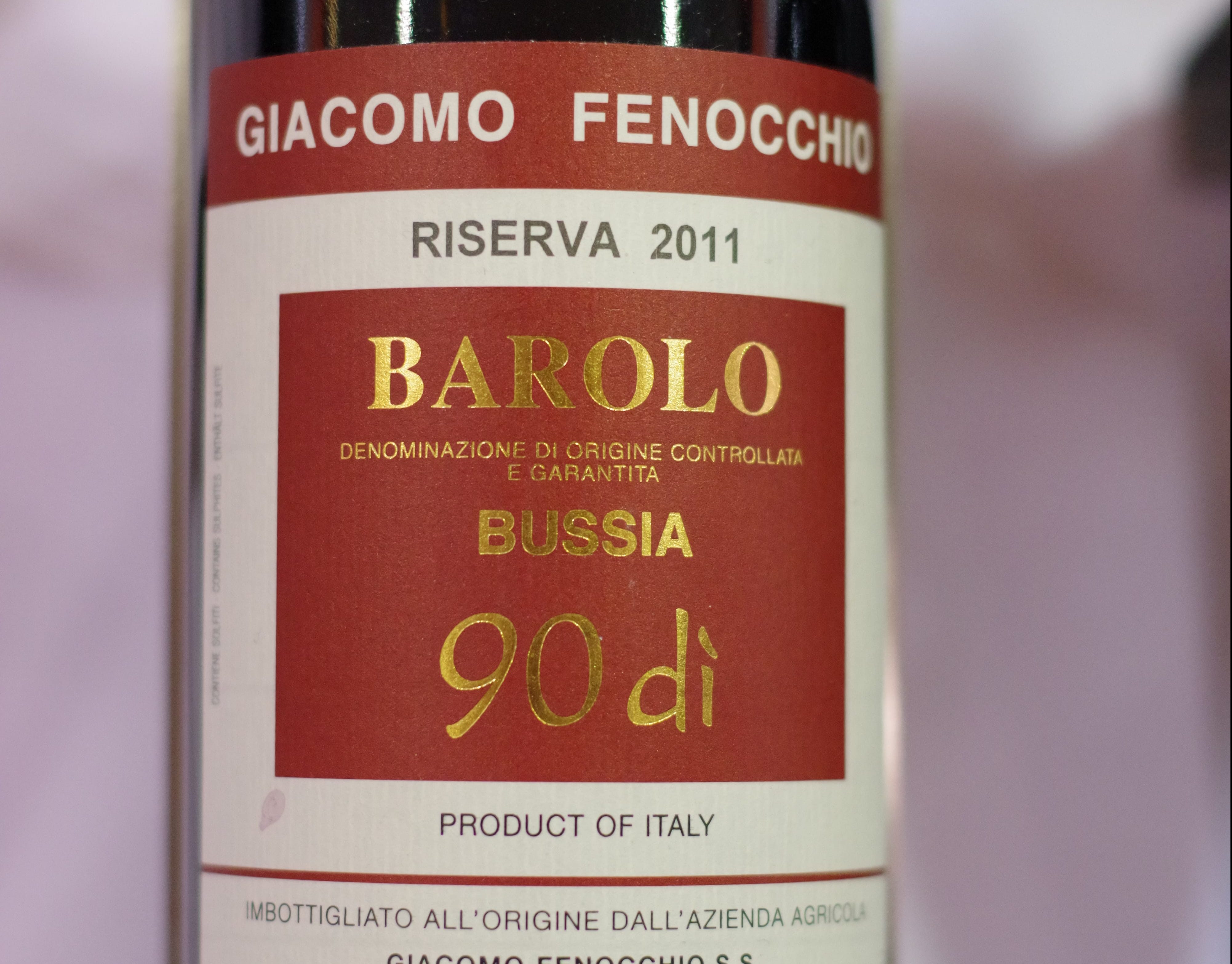 Cinq générations de Fenocchios ont produits de grands Barolos traditionnels depuis 1894 au cœur de la région de Bussia à Monforte d'Alba. La famille possède maintenant des vignobles dans les meilleurs crus de la région, y compris Cannubi, Villero et Bussia. La Riserva 90 di Bussia utilise une ancienne technique de macération pendant 90 jours. Le résultat est un Barolo riche, intense avec des parfums typiques mais très complexes et une profondeur et une longueur remarquables.
Domaine aux moines – Roche aux moines
Monique and Tessa Laroche, mother and daughter team runs this estate, one of a handful in Roche aux moines. They continue to offer many vintages back to 1992 in commercial quantities but since 2009, Tessa's been in charge.  The estate is located at the top of the hillside and is thus the highest point of the Roche aux Moines appellation. This is a dry white wine with an alternative slightly oxidative style for a Chenin. A little beauty that really shows the potential of Savennieres wines.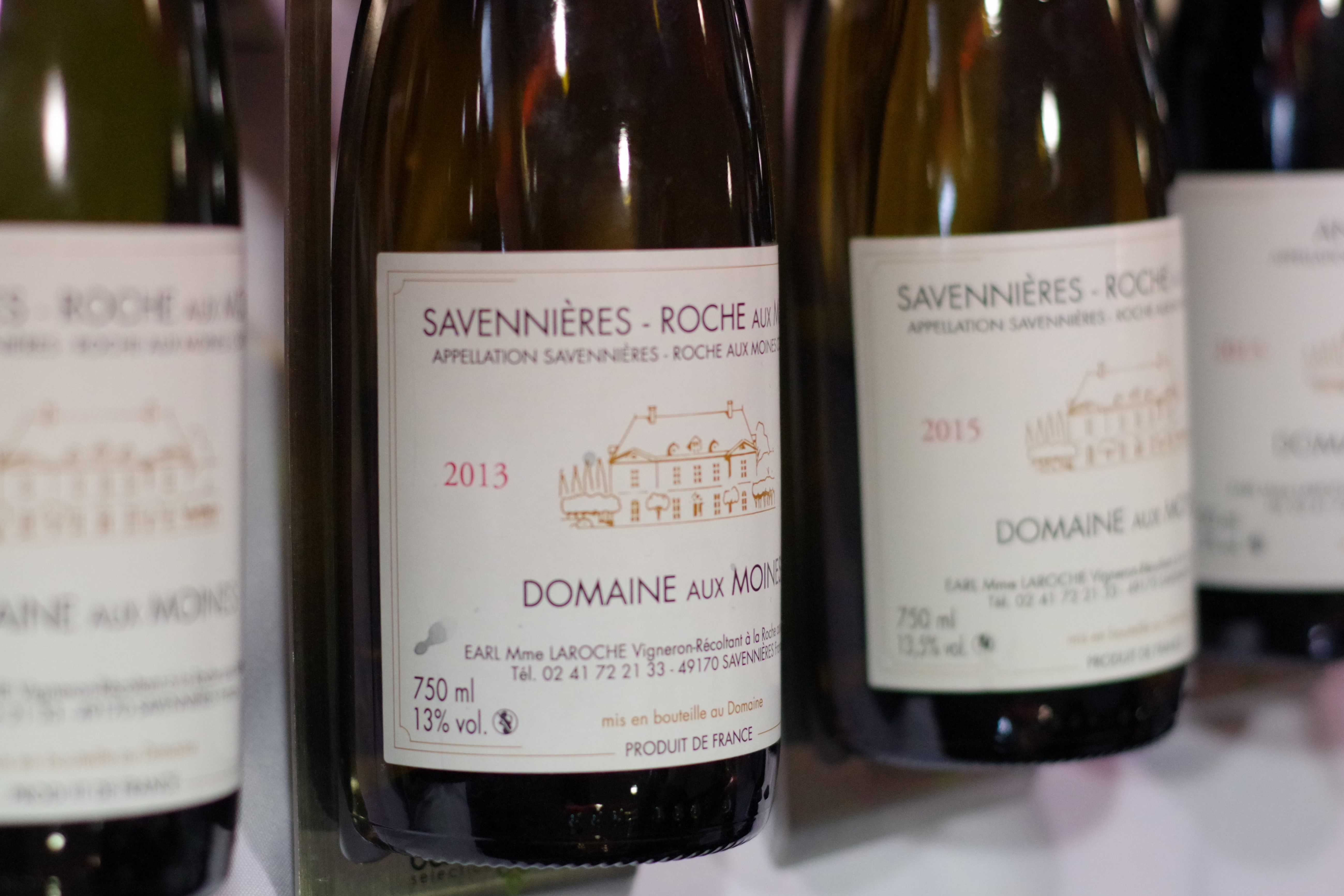 Monique et Tessa Laroche, mère et fille, dirigent ce domaine, l'un des rares à Roche-aux-Moines. Elles continuent à offrir de nombreux millésimes à partir de 1992 en quantités commerciales mais depuis 2009, c'est qui Tessa est en charge. Le domaine est situé en haut de la colline et constitue ainsi le point culminant de l'appellation Roche aux Moines. C'est un vin blanc sec avec un style alternatif légèrement oxydatif pour un Chenin. Une beauté qui montre vraiment le potentiel des vins de Savennières.
Domaine de Bois Mozé – Crémant de Loire
The Aubigné family dates back to the 10th century. They owned many lands in Anjou, including Bois Mozé. The estate of about 30 ha is atypical for the appellation Anjou and Anjou-Villages. Located in Anjou, it has all the characteristics of the terroir Saumur with its clay-limestone soils. It is quite reserved at first but opens up in mouth as nicely balanced, winsome and charming.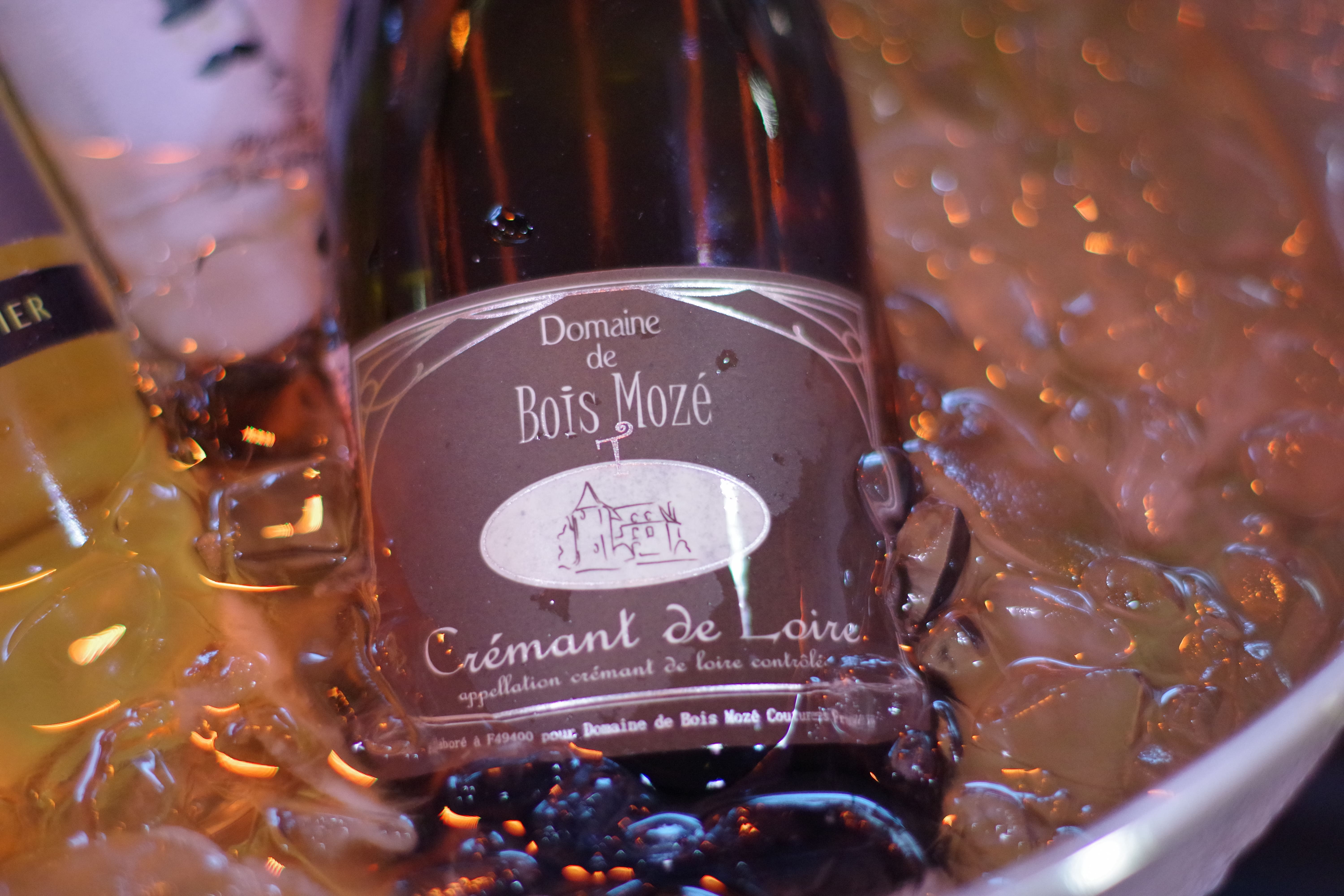 La famille Aubigné remonte au 10ème siècle. Ils possédaient de nombreuses terres en Anjou, dont Bois Mozé. Le domaine d'environ 30 ha est atypique pour l'appellation Anjou et Anjou-Villages. Situé en Anjou, il possède toutes les caractéristiques du terroir de Saumur avec ses sols argilo-calcaires. Il est assez réservé au début mais s'ouvre en bouche joliment équilibré, séduisant et charmant.
Burg Ravensburg Husarenkappe Riesling 2014
Burg Ravensburg towers high above the Kraichgau, in Baden, where wine has been cultivated for over 750 years. The vineyards were first mentioned in writing in 1251, placing them among the oldest vineyards in the world. Germany's very finest vineyards are classified as Große Lagen, akin to a Grand Cru. It's broad and flavourfully complex with exotic aromas and a very lingering finish.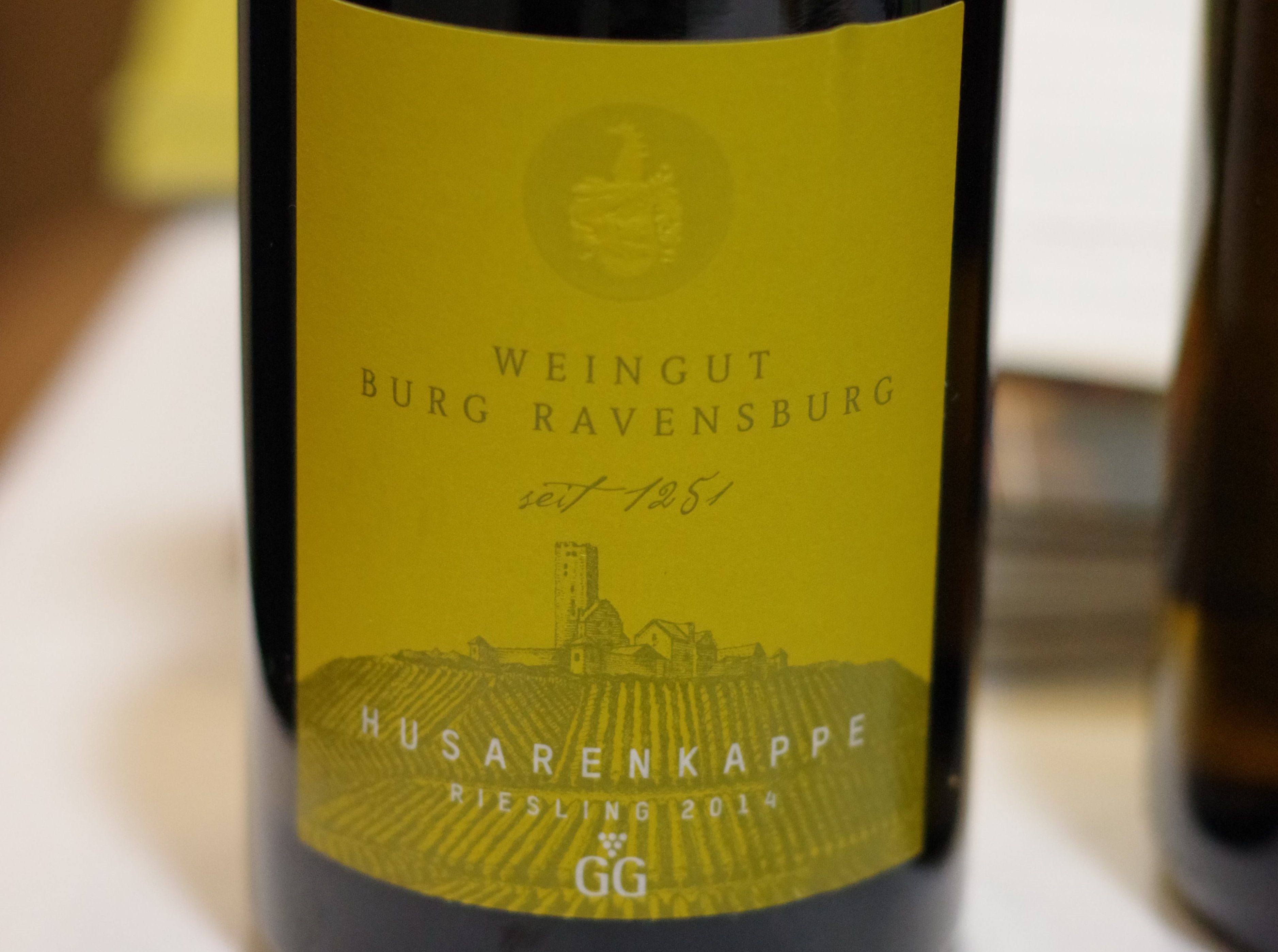 Burg Ravensburg domine le Kraichgau, à Baden, où le vin est cultivé depuis plus de 750 ans. Les vignobles ont d'abord été mentionnés par écrit en 1251, les plaçant parmi les plus anciens vignobles du monde. Les plus beaux vignobles d'Allemagne sont classés comme Große Lagen, l'équivalent d'un grand cru. Il est enveloppant et savamment complexe avec des arômes exotiques et une finale très persistante.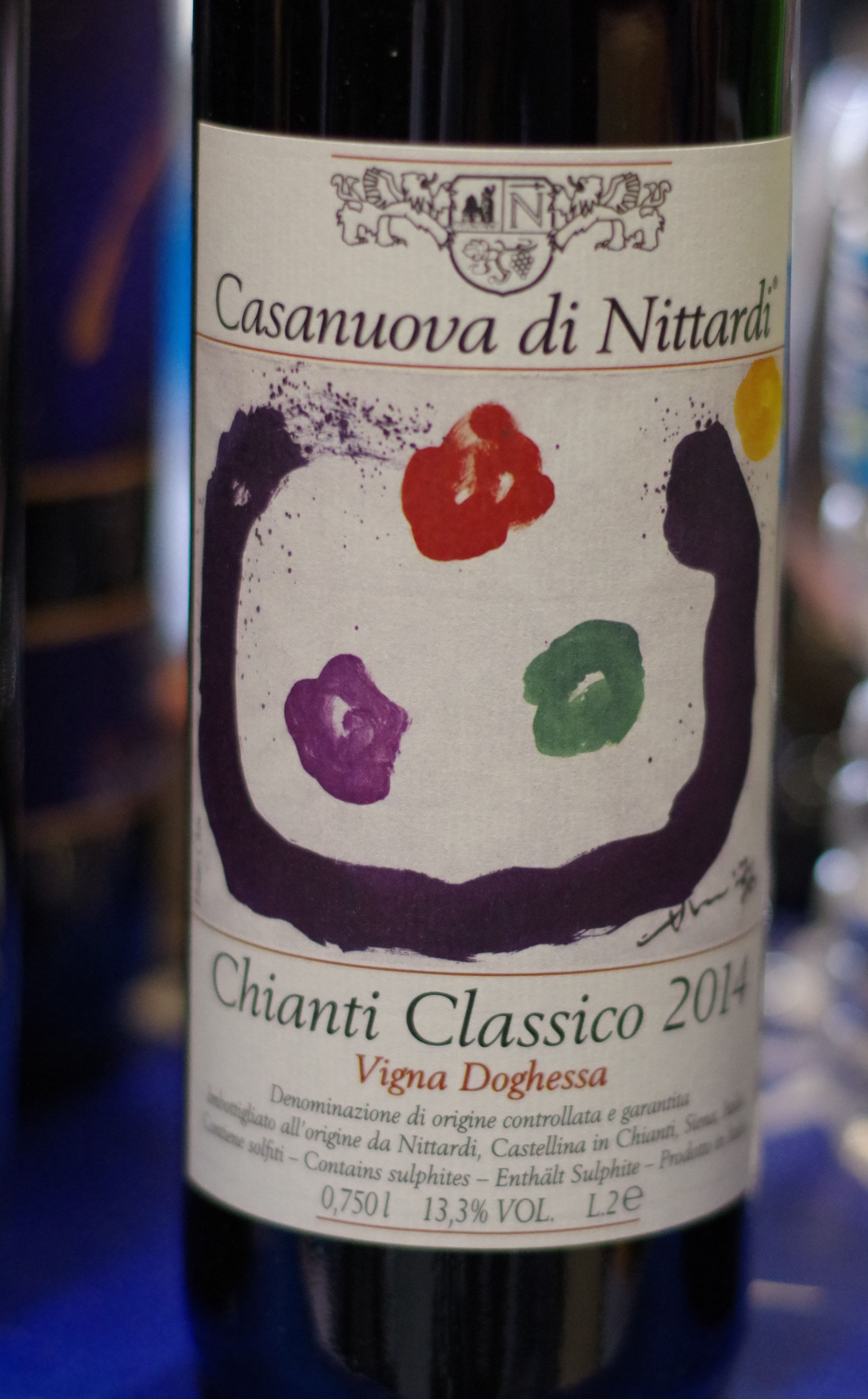 Casanuova di nittardi – Chianti Classico 2014
Casanuova di Nittardi Chianti Classico is a pure Sangiovese from the single vineyard "Vigna Doghessa" in the municipality of Castellina in Chianti. In the 16th century, the vast property belonged to the Renaissance artist Michelangelo Buonarroti. Since 1981, Nittardi has paid annual homage to Michelangelo by having an internationally recognized artists such as Hundertwasser, Horst Janssen, Giuliano Ghelli, Yoko Ono, Mimmo Paladino, Günter Grass, Dario Fo, Karl Otto Götz, Alain Clément and Hsiao Chin create the label and wrapping paper. It's intensely redolent of cherries, violet, aromatic herbs and spices, with crunchy tannins driven by a refreshing acidity.
Le Chianti Classico Casanuova di Nittardi est un Sangiovese pur du vignoble unique "Vigna Doghessa" dans la municipalité de Castellina in Chianti. Au 16e siècle, la vaste propriété appartenait à l'artiste de la Renaissance Michelangelo Buonarroti. Depuis 1981, Nittardi rend hommage chaque année à celui-ci en accueillant des artistes de renommée internationale tels que Hundertwasser, Horst Janssen, Giuliano Ghelli, Yoko Ono, Mimmo Paladino, Günter Grass, Dario Fo, Karl Otto Götz, Alain Clément et Hsiao Chin à créer l'étiquette et le papier d'emballage. Il révèle des cerises intenses, de la violette, des herbes aromatiques et des épices, avec des tannins croquants et une acidité rafraîchissante.