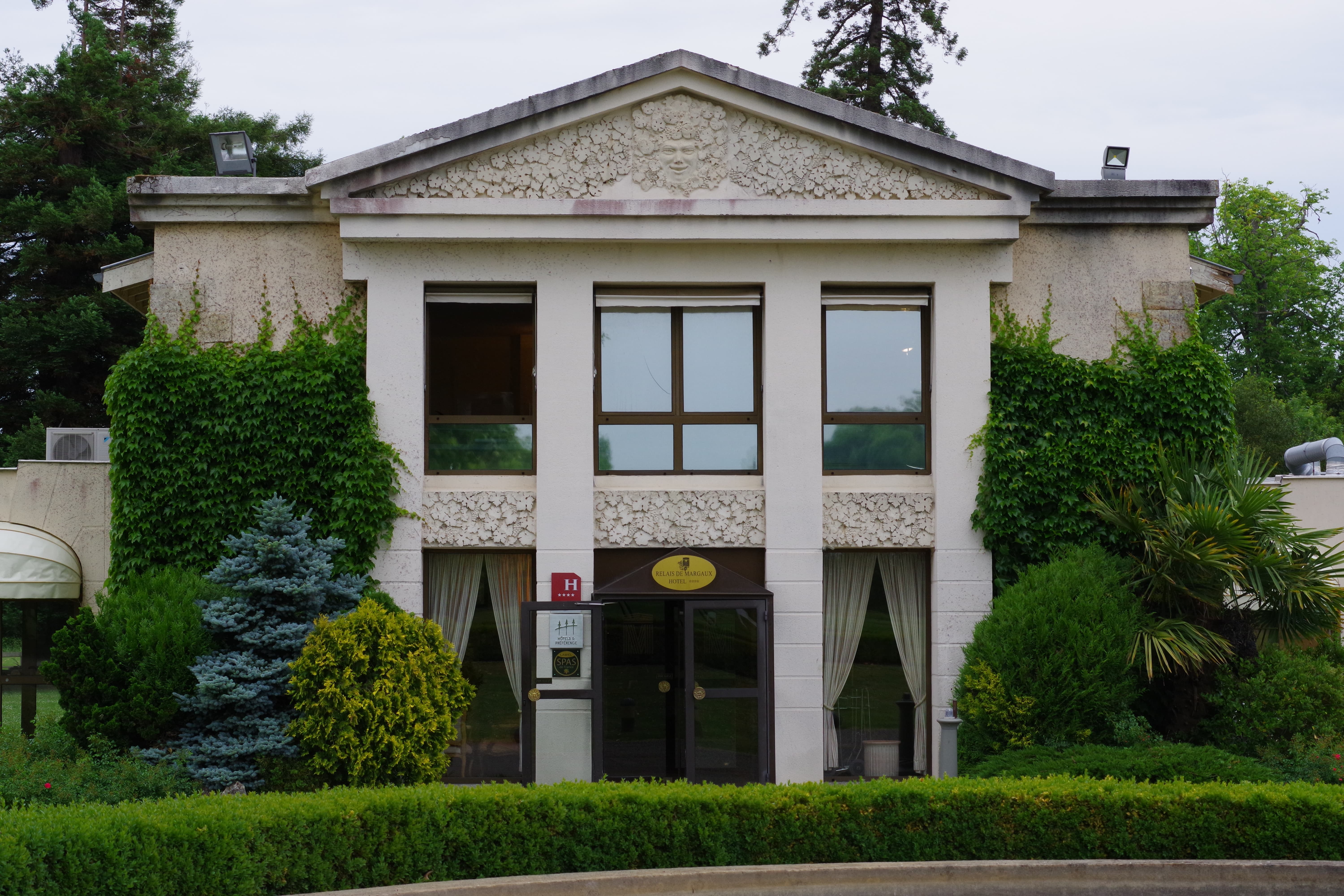 From the village of Margaux, just two kilometers on a discreet road through the vines leads to something you wouldn't expect. The Relais de Margaux, an old wine-growing castle from the end of the 19th century has been transformed into a spacious resort, golf and spa. With as many as 88 rooms it's a gigantic hotel compared to other small castles and Chambres d'Hôtes you might find within the various wine region of the Médoc.
Du village de Margaux, à deux kilomètres seulement sur une route discrète à travers les vignes, vous découvrirez un endroit auquel vous ne vous attendez pas. Le Relais de Margaux, ancien château viticole de la fin du 19ème siècle, a été transformé en un établissment, golf et spa spacieux. Avec jusqu'à 88 chambres, c'est un hôtel gigantesque par rapport aux autres petits châteaux et Chambres d'Hôtes que vous trouverez dans les différentes régions viticoles du Médoc.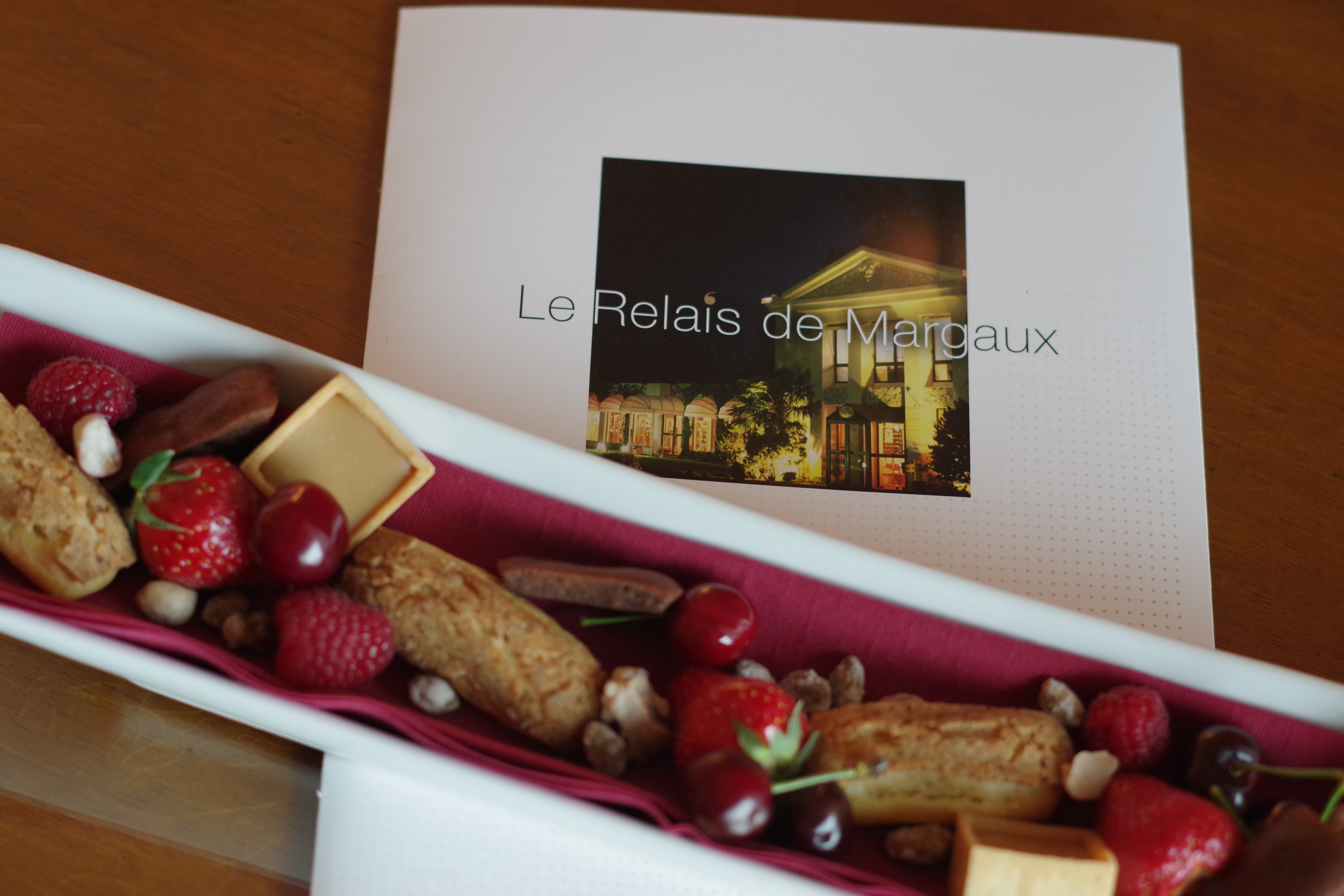 WHAT YOU GET
Spacious room with a view on the surrounding golf. A décor filled with antique Bordeaux furniture and various relics. A full spa with various care and access to the indoor pool. An 18 hole golf course where every course has been named after Estate of the region. Attentive and helpful staff.
Chambre spacieuse avec vue sur le golf environnant. Un décor rempli de meubles anciens de Bordeaux et de diverses reliques. Un spa complet avec divers soins et accès à la piscine intérieure. Un terrain de golf de 18 trous où chaque parcours a été nommé après le domaine de la région. Du personnel attentionné et serviable.