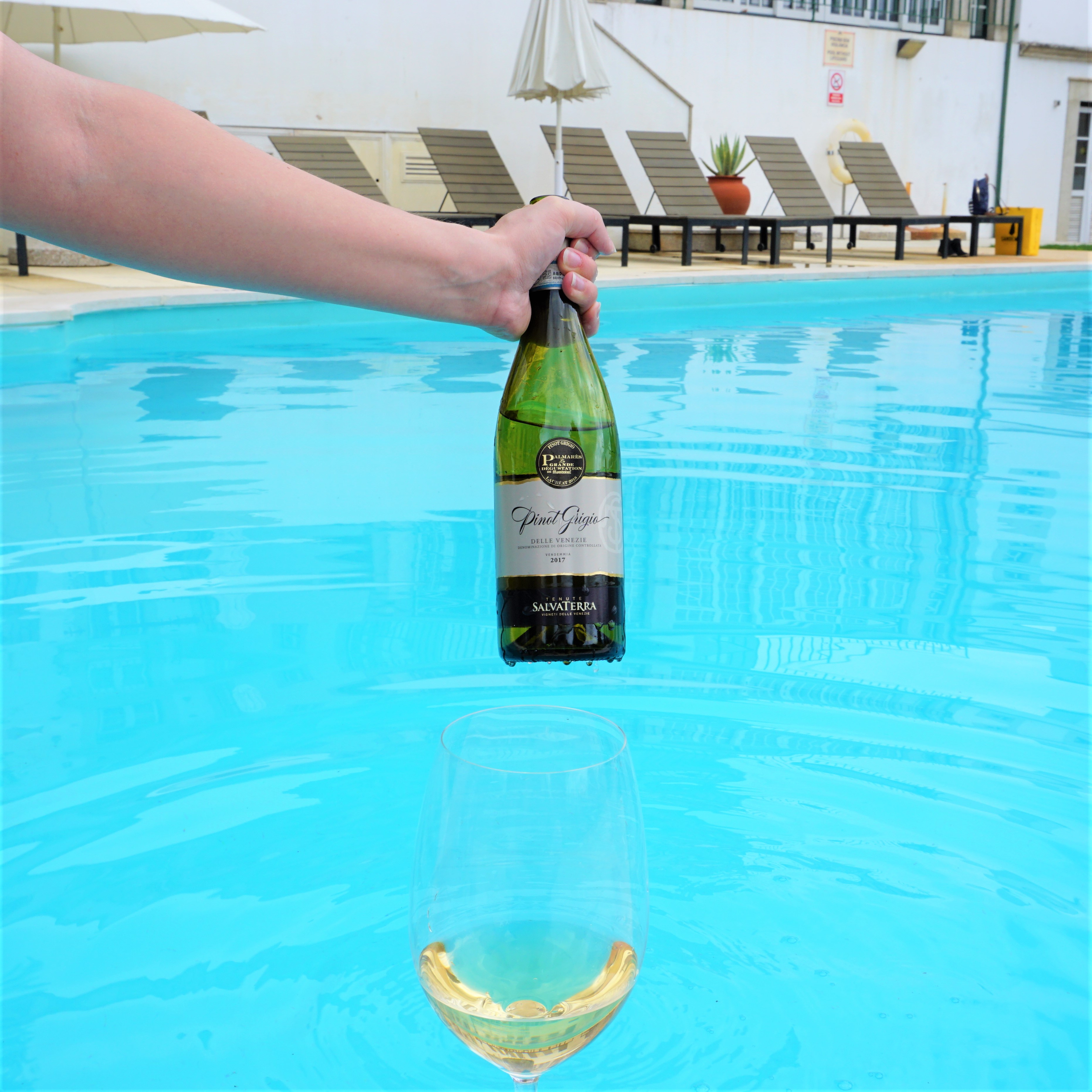 En novembre dernier, à l'occasion de la grande dégustation de Montreal, a eu lieu le Grand palmarès des Pinot Grigio. En résumé, plus d'une centaine de vins de ce cépage, Italiens ou Français furent présentés devant un impressionnant comité de professionnels de l'industrie.
Maintenant, plus de 6 mois après la sélection, vous pouvez voir l'effet des résultats. Effectivement, la Saq s'étant engagée à commander les vins méritant une place sur le podium, on commence à les voir arriver. Tenute Salvaterra Pinot Grigio Delle Venezie 2017, troisième place au Palmarès, vient tout juste de trouver sa place sur les tablettes!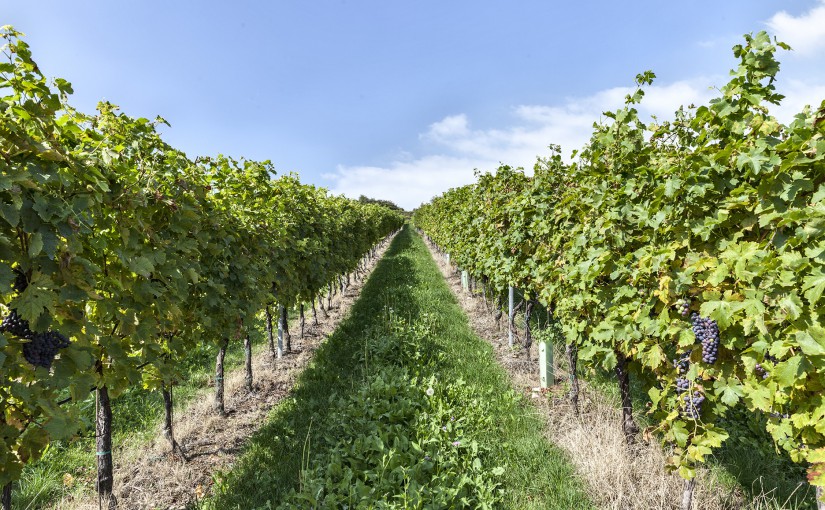 Tenute SalvaTerra
Tenute SalvaTerra est née à San Pietro, dans la région de Cariano, au cœur de la Valpolicella. L'histoire a commencé avec une recherche et un intérêt envers la terre et le terroir, une passion pour le caractère unique et les avantages de ce qu'un endroit très spécial peut offrir. Avec un respect fort et déterminé pour la Vénétie, les frères Furia ont développé le vignoble familial vers d'autres collines vénitiennes. L'un d'entre eux, les Monts Euganéens, plus proches d'un archipel qu'une colline, offre la qualité d'une viticulture de qualité axée sur le terroir. C'est dans ce mélange singulier et complexe de sols basaltiques, calcaires et graveleux, entouré de bois, d'oliveraies et de sources thermales naturelles que ce Pinot Gris de SalvaTerra a pris racines.
L'appellation Delle Venezie est en fait très récente. Établie en 2017 pour mettre de l'avant les Pinot grigio de la région. La zone de production s'étend sur toutes les régions de Friuli-Venezia-Giula, de Vénétie, ainsi que la moitié de Trentino-Alto-Adige. Bien que d'autres cépages soient autorisés, Les Pinot Grigio delle Venezie occupent une place particulière dans l'appellation.
Pour Beppe Caviola, œnologue consultant, l'important pour le domaine est de conserver la personnalité et l'élégance des vins et d'ainsi valoriser ses vignes et son terroir. Après tout, il ne faut pas oublier les différences stylistiques entre le Pinot Gris et le Pinot Grigio. Bien qu'ils soient synonymes, la version française tend à être plus riche, avec des arômes mûrs, un peu d'épices et même un côté huileux parfois. À l'opposé, les Pinot Grigio italiens, sont généralement beaucoup plus frais, plus légers. Ils sont généralement secs, sans bois, avec des arômes plus délicats. Bien sûr, il y a des versions assez simples et neutres, mais Tenute SalvaTerra sait exprimer le potentiel de ce cépage en terme de raffinement et de finesse.
Notes de dégustation
Le vin est assez stylistiquement typique de la région de la Vénétie. C'est élégant et raffiné avec une colonne vertébrale tirée de la riche minéralité rocheuse. Les arômes sont assez délicats, les fruits de verger doux sont mélangés à des notes florales, mais de manière subtile, avec des nuances complexe de fruits exotiques et de camomille. La bouche est nerveuse avec une acidité audacieuse, des saveurs très délicates et une légère finale minérale fumée qui résiste bien.
⬇️⬇️⬇️⬇️⬇️⬇️⬇️⬇️⬇️⬇️⬇️
Tenuta SalvaTerra, Pinot Grigio delle Venezie, 2017 – This winner of the Montreal Grand Tasting Awards has arrived in stores.
Last November, on the occasion of the great tasting of Montreal, the Grand Pinot Grigio winners took place. In summary, over a hundred wines from this grape, Italian or French were presented before an impressive committee of industry professionals.
Now, more than 6 months after the selection, you can now see the effect of the results. Indeed, the Saq has committed to order the wines that have earned a place on the podium, we begin to see them arrived. Tenute Salvaterra Pinot Grigio Delle Venezie 2017, third place in the winners, has just found its place on the shelves!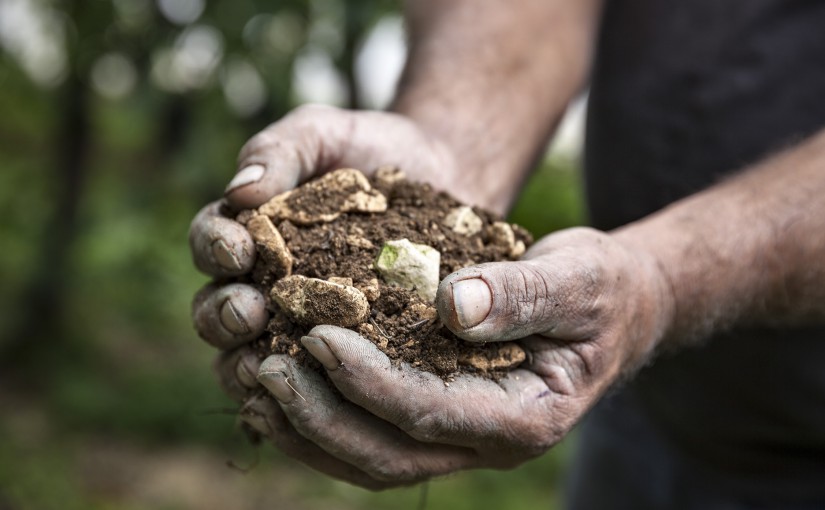 Tenute Salvaterra
Tenute SalvaTerra was born in San Pietro, in the region of Cariano, in the heart of Valpolicella. The story began with research and interest in the land and the land, a passion for the uniqueness and benefits of what a very special place can offer. With a strong and determined respect for Veneto, the Furia brothers developed the family vineyard to other Venetian hills. One of them, the Euganean Hills, closer to an archipelago than a hill, offers the quality of a viticulture quality based on the terroir. It is in this singular and complex mixture of basaltic, calcareous and gravelly soils, surrounded by woods, olive groves and natural thermal springs that this Pinot Gris from SalvaTerra has taken root.
The name Delle Venezie is in fact very recent. Established in 2017 to highlight the Pinot Grigio of the region. The production area covers all regions of Friuli-Venezia-Giula, Veneto, as well as half of Trentino-Alto-Adige. Although other grape varieties are allowed, Pinot Grigio delle Venezie occupies a special place in the appellation.
For consultant consultant oenologist Beppe Caviola, the important thing for the estate is to preserve the personality and elegance of the wines and thus enhance the value of its vines and terroir. After all, do not forget the stylistic differences between Pinot Gris and Pinot Grigio. Although they are synonymous, the French version tends to be richer, with ripe aromas, a little spice and even an oily side sometimes. In contrast, Italian Pinot Grigio are generally much cooler and lighter. They are generally dry, without wood, with more delicate aromas. Of course, there are fairly simple and neutral versions, but Tenute SalvaTerra knows how to express the potential of this grape in terms of refinement and finesse.
Tasting notes
The wine is quite stylistically typical of the region of Veneto. It's elegant and refined with a spine drawn from the rich rocky mineral. The aromas are quite delicate, the sweet orchard fruits are mixed with floral notes, but in a subtle way, but also with complex shades of exotic fruits and chamomile. The palate is nervous with daring acidity, very delicate flavors and a light, smoky mineral finish that resists well.