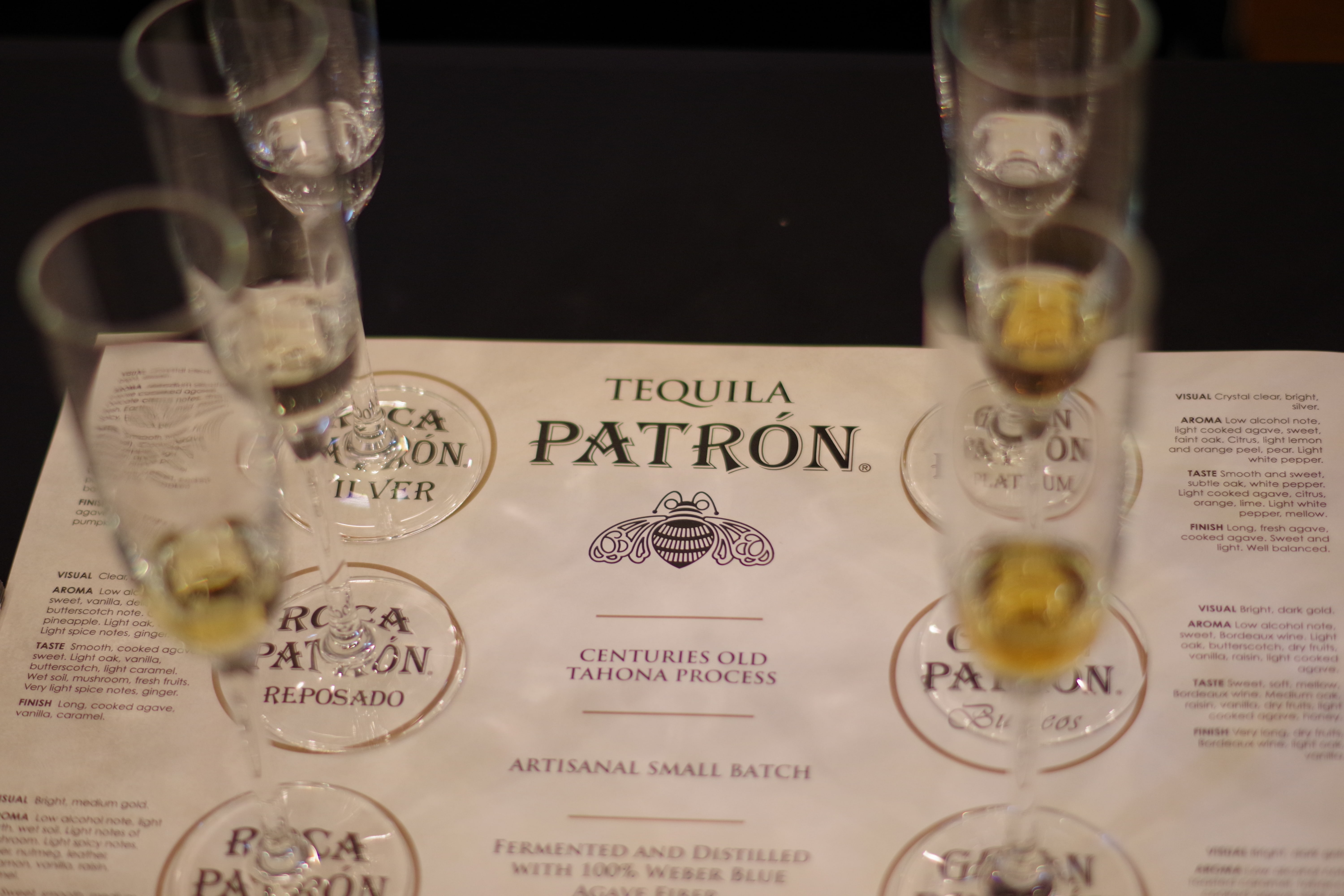 I had the chance today to assist a Tequila class held by Acadmia Patron as well as el Consejo Regulador del Tequila. It was a day-long seminar explaining everything from the production processes, the different categories and classes of tequila, the designated appellation d'origine Tequila to the very complex laws, standards, regulation committee and inspections that surround each and every tequila batch. This was accompanied with a delightful tasting and informative seminar on la Hacienda Patron and their various prestigious products.
I was aware of the different classes of tequila: silver, gold, reposado, añejo and the newest extra Añejo, but I was surprised by the amount of rules and leglislative procedures watching over every single step of the production. From the very first blue Agave planting to the bottling and even exportation. Quality control and conformity is taken very seriously.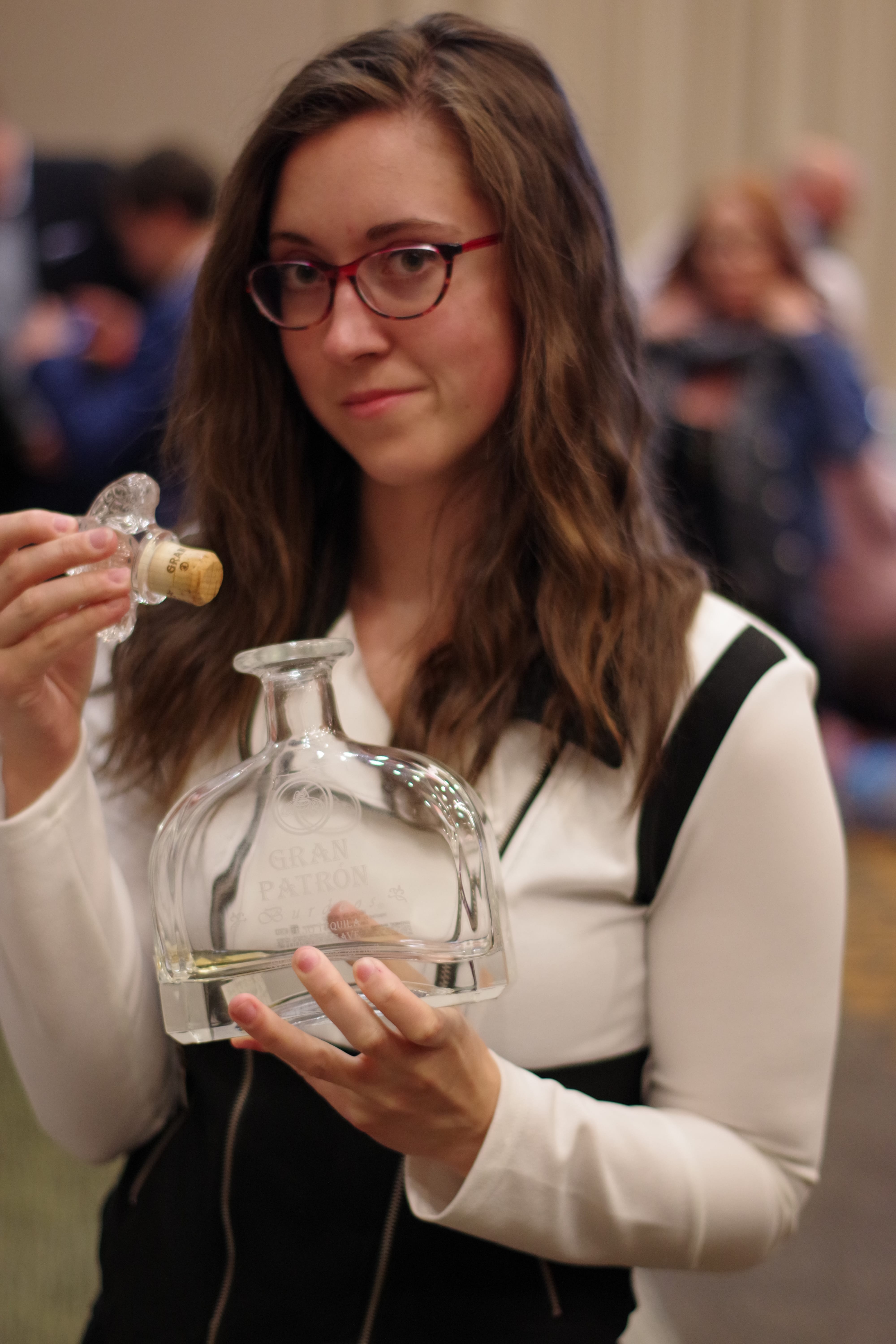 J'ai eu la chance aujourd'hui d'assister à une formation de Tequila donnée par l'Acadmia Patron ainsi que le Consejo Regulador del Tequila. Il s'agissait d'un séminaire d'une journée qui expliquait tout à propos des processus de production, des différentes catégories et classes de tequila, l'appellation d'origine Tequila, les lois, normes, comités de régulation et inspections très complexes qui entourent chaque lot de tequila. Cela a été accompagné d'une délicieuse dégustation et d'un instructif discours sur la Hacienda Patron et leurs différents produits prestigieux.
J'étais au courant des différentes classes de tequila: silver, gold, reposado, añejo et le plus récent extra Añejo, mais j'ai été surprise par la quantité de règles et les procédures législatives qui surveillent chaque étape de la production. De la première plantation d'Agave à l'embouteillage et même à l'exportation. Le contrôle de la qualité et la conformité sont pris très au sérieux.
FACTS THAT I'LL REMEMBER FOR THE REST OF MY LIFE
Blue Agaves are way bigger and spikier than I'd imagined. There are only 149 accredited producers allowed to distill but around 1600 brands. Gold tequila is just silver but with additives or other aged tequilas added for color. In Aztec Mythology, The fertility goddess Mayahuel transformed into an Agave. To alleviate her lover, Quetzalcoatl's pain, the gods has given him the gift of drunkenness. He drinks the Mayahuel Agave elixir like Mexicans have been drinking the fermented juice to feel good. A shot is called a Caballito. A deformation coming from farmers on horses (caballo) drinking throughout the day in small cups attached to their neck. In the 1930s, tequila was prescribed by doctors against the flu.
FAITS QUE JE ME RAPPELLERAI POUR LE RESTE DE MA VIE
Les Agaves bleues sont beaucoup plus grosses et plus pointues que ce que j'avais imaginé. Il n'y a que 149 producteurs accrédités autorisés à distiller mais environ 1600 marques. La tequila gold est juste une silver mais avec des additifs ou d'autres tequilas vieillies ajoutés pour la couleur. Dans la mythologie aztèque, la déesse de la fertilité Mayahuel s'est transformée en Agave. Pour soulager son amant, Quetzalcoatl de la douleur, les dieux lui ont donné le cadeau de l'ivrognerie. Il boit l'élixir de l'agave Mayahuel comme les Mexicains buvaient le jus fermenté pour se sentir bien. Le classique petit verre s'appelle Caballito. Une déformation provenant des agriculteurs à cheval (caballo) qui buvaient toute la journée dans de petites tasses attachées à leur cou. Dans les années 1930, la tequila a été prescrite par des médecins contre la grippe.