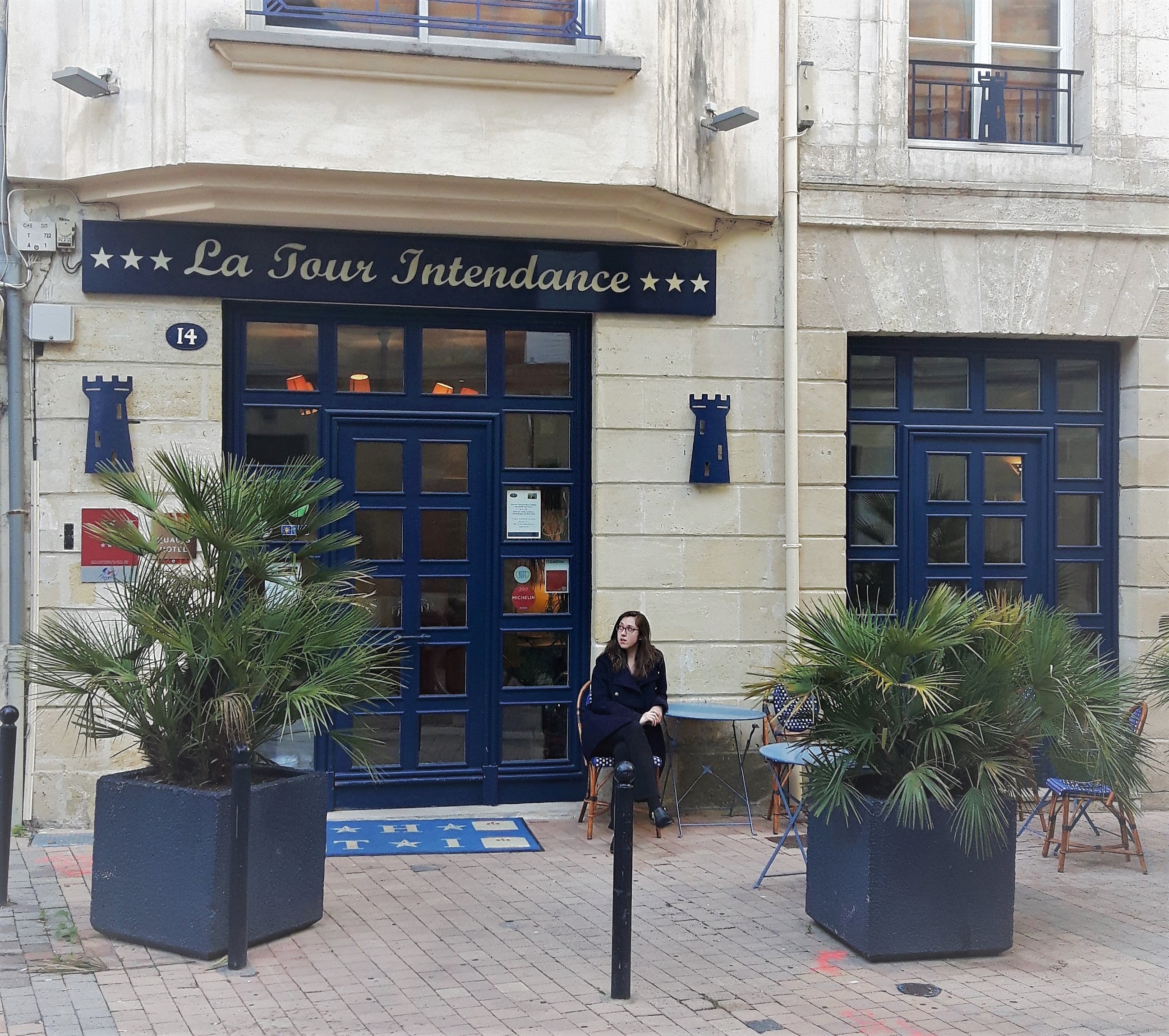 Bordeaux is a beautiful city and the historic center can easily be discovered thoroughly by walking around. This is where your hotel location can be a huge asset. Hotel la tour intendance can provide this awesome proximity. It is situated in the golden triangle, the chic and fancy monumental heart which really is a triangle, bounded by three fine boulevards (Cours Clemenceau, Cours de l'Intendance, Allées de Tourny). The hotel is literally surrounded by all the luxury brands such as Hermès, Vuitton, Cartier and just a few streets away from Place de l'Opéra. The hotel is in a pedestrian street but very easy to find and parking is available nearby.
Bordeaux est une très belle ville et le centre historique peut facilement être découvert en se promenant à pieds. C'est là que l'emplacement de votre hôtel peut être un atout majeur. L'hôtel la tour intendance peut fournir cette superbe proximité. Il est situé dans le triangle d'or, le coeur monumental de la ville chic et fancy qui est vraiment un triangle, délimité par trois boulevards (Cours Clemenceau, Cours de l'Intendance, Allées de Tourny). L'hôtel est littéralement entouré de toutes les marques de luxe telles que Hermès, Vuitton, Cartier et à quelques rues de la Place de l'Opéra. L'hôtel se trouve dans une rue piétonne mais très facile à trouver et un parking est disponible à proximité.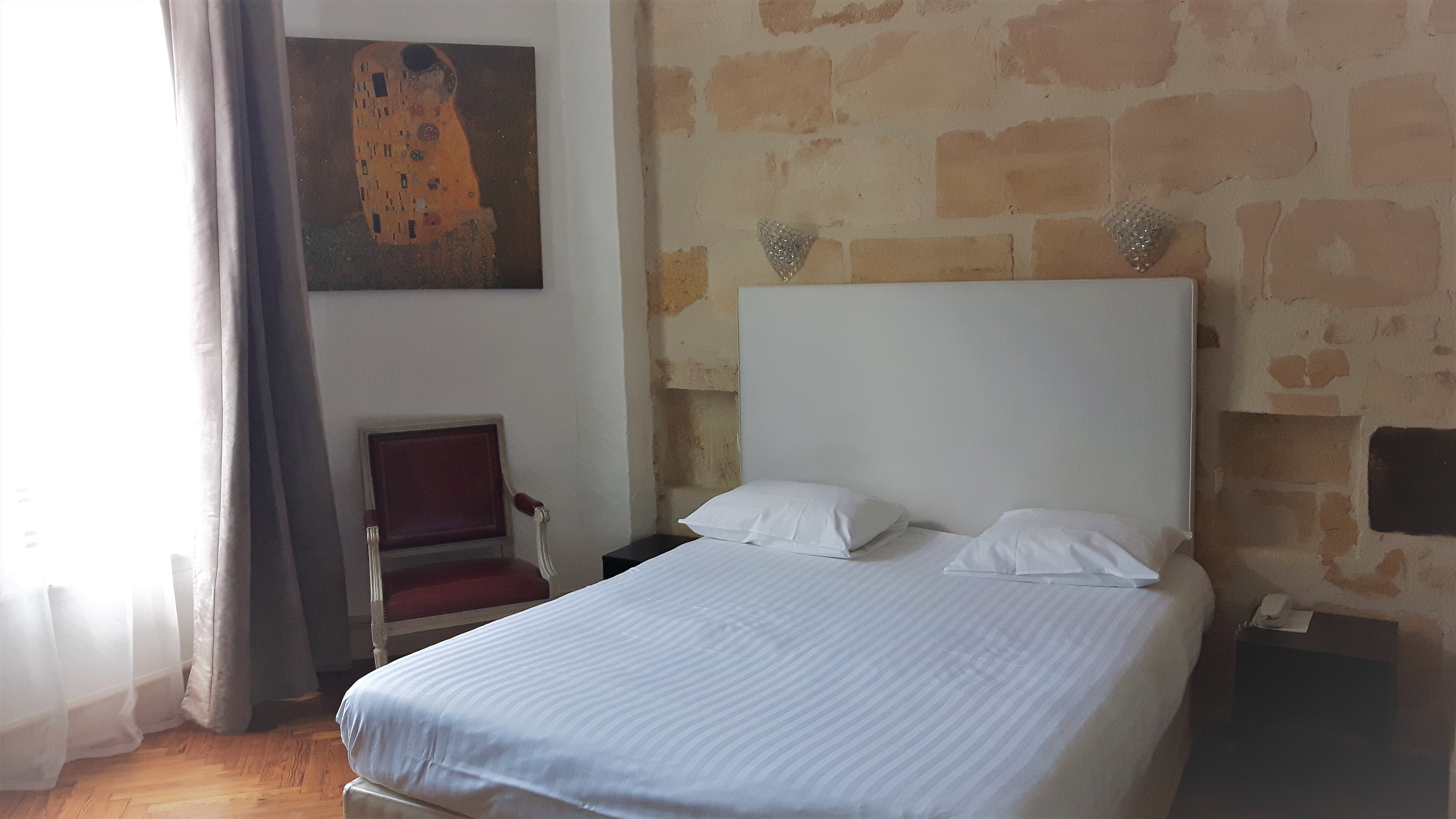 WHAT YOU GET
Nice rooms redecorated in 2004, beautiful white calcareous stone walls following the Bordeaux Style, tranquility and calm except for this one funny guy at the bar next door that wasn't happy about the game score, confortable beds, literally everything you need to see just a few steps away, welcoming and helpful staff.
De belles chambres rénovées en 2004, de beaux murs de pierres calcaires blancs qui suivent le style de Bordeaux, la tranquillité et le calme, à l'exception de ce drôle de gars au bar à côté qui n'était pas content du score du match, des lits confortables, littéralement tout ce que vous pouvez vouloir voir à quelques pas, un personnel accueillant et serviable.
http://www.hotel-tour-intendance.com